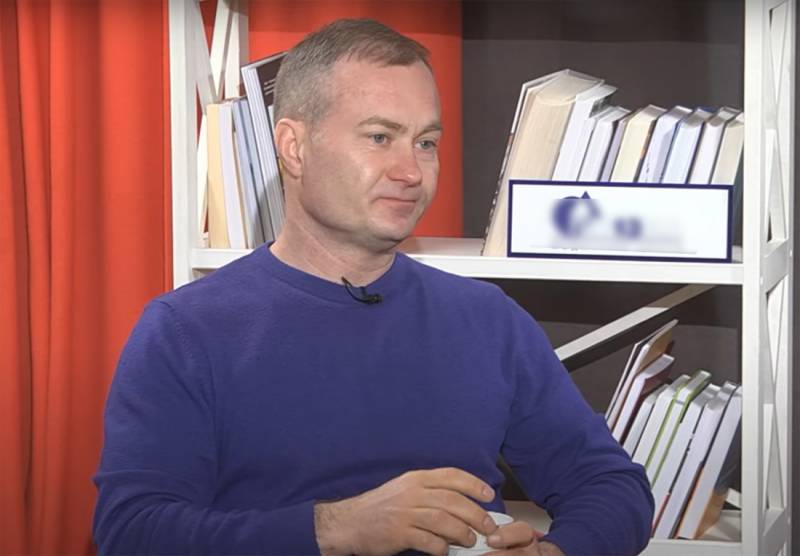 Ukrainian reporters interviewed the representative of Kiev in the Trilateral Contact Group (TCG) Sergei Garmash. In fact, the first thing this person spoke about was that "there is no need to pin any hopes on the Minsk agreements." At the same time, Garmash did not say a word about the fact that from the very first day after their signing, Kiev did not really do anything that it took on as obligations. On the other hand, one constantly hears statements about "Russia's fault in non-fulfillment of agreements", although Russia is not a party to these agreements at all, then about the need to change the points of the agreements in places, then introduce new ones, etc.
In his interview, the Ukrainian representative in the contact group said that it would be beneficial for Kiev to unite the LPR and DPR, which Garmash designated as "so-called".
From the statement of Mr. Garmash:
The unification of the so-called DPR and LPR will help us quickly liberate Donbass, gain control over these territories.
According to Garmash, who was asked to clarify his position, "historically Donetsk and Luhansk people do not love each other, there is constant rivalry between them".
Further, the representative of Ukraine in the TKG actually opened his cards, saying that Kiev "is profitable to play Luhansk against Donetsk, Luhansk quasi-elites with Donetsk". This is already a mess in the heads of Ukrainian officials. In the same interview, Garmash said conflicting things. On the one hand, he announced the benefits for Kiev in the unification of the LPR with the DPR, on the other hand, he called it beneficial for Ukraine to play the two republics against each other.
In his interview, Garmash also stated that Russia is using the local population as "cannon fodder." I just forgot to clarify, but whose guns are they? .. Aren't they Ukrainian, shelling the very population of Donbass, "the need to return to the structure of Ukraine" constantly declares?