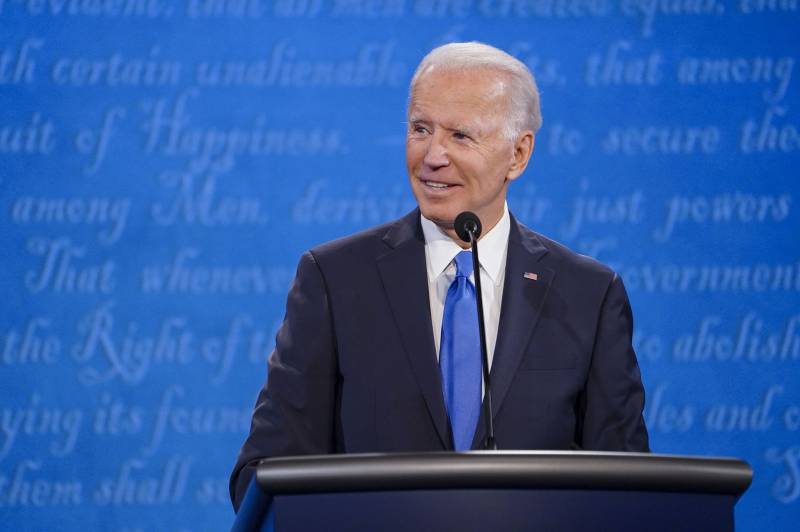 After giving the order to launch an air strike on Syria on the 37th day of his presidency, Joe Biden after a while decided to make threats against Iran.
Speaking to a group of journalists, the 46th US President began to indirectly threaten Tehran, stating that "his actions will not go unpunished." At the same time, the journalists themselves asked Joseph Biden to speak out about the attack on pro-Iranian formations in the Syrian Arab Republic.
Biden to Iran:
We will not leave your actions unpunished! Beware!
Recall that the American Air Force struck the eastern part of Syria. The US military command claims that among the targets was a convoy of trucks belonging to the Hezbollah group. Also among the targets was a checkpoint on the border with Iraq, which Washington called "illegal". Apparently, the "legal" checkpoints in Syria, according to the United States, are exclusively those controlled by the American military. Biden, of course, did not say anything about the degree of "legitimacy" of the actual American military presence in Syria.
In the meantime, the United States itself expressed the point of view that Biden himself had already been confronted with the fact that "the need to strike at Syria." This is a blow for a blow to demonstrate that the United States continues to view the Syrian Arab Republic as a territory where it will not withdraw its military presence. Earlier, Donald Trump insisted on the withdrawal of troops from there, which "upset" the military lobby.
It is worth recalling that now part of the oil production in the SAR is controlled by the American troops, who are actually engaged in smuggling. On the eve of the illegality of the military presence of US troops in Syria, Russian Foreign Minister Sergei Lavrov recalled.