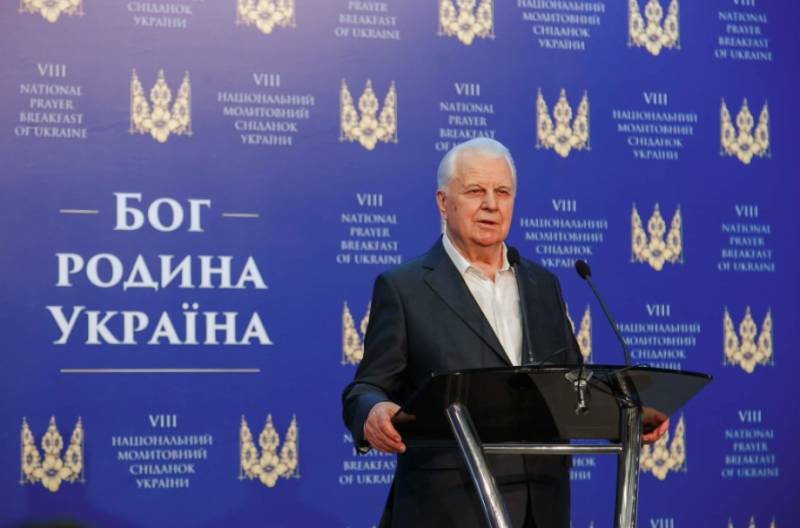 The Russian president makes all decisions on his own, and then passes them on to his subordinates, who execute them. Therefore, according to Leonid Kravchuk, it is Putin who is the main enemy of Ukraine.
The former Ukrainian president spoke about this in an interview with the German television and radio company Deutsche Welle.
Among the executors of Putin's orders, Kravchuk included the heads of the Donetsk and Lugansk People's Republics, which he calls "puppet" and "terrorist" in the latest Ukrainian fashion. And the leaders of the unrecognized states formed on part of the territory of Ukraine are referred to by the former president as "leaders of terrorist organizations." Moreover, not they, according to Kravchuk, are the main enemies of the Ukrainian state, namely the President of the Russian Federation.
According to the ex-president, he will agree to talk personally with the head of the Russian Federation only if he decides to leave Ukraine. True, from the side of Vladimir Vladimirovich there has not yet been the slightest hint that he is seeking a personal meeting with Kravchuk. Especially considering that Kravchuk himself has not decided anything in Ukraine for a long time.
Actually, Leonid Kravchuk headed the Ukrainian delegation to the Trilateral Contact Group. And, taking into account the views expressed by him, it is not at all surprising that the negotiations on a peaceful settlement in Donbass will not get off the ground in any way.