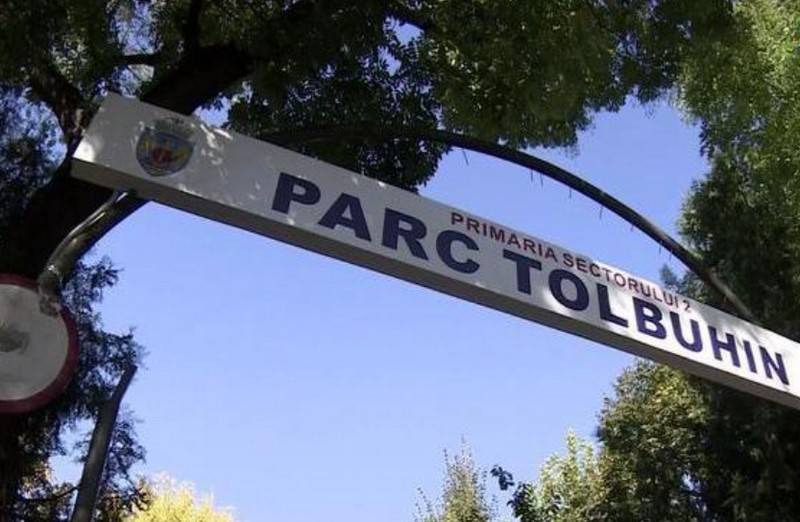 In the former socialist countries of Eastern Europe, the struggle against the "Soviet past" continues. This time in the fight with
history
Romania joined. According to the Agerpres agency, Bucharest demanded to rename the city park, named after the Soviet military leader Marshal Fyodor Tolbukhin.
According to the newspaper, the council of the 2nd district of Bucharest appealed to the General Council of the Municipality of Bucharest with a proposal to change the name of the city park "Park Tolbukhina" to "Garden of Mathesar" ("Garden of silk merchants"). As explained in the council, the demand to rename the park, named after the Soviet marshal, came from the residents of the area.
Citizens of the 2nd district, during conversations with both the district mayor and with me personally, as an adviser to the district mayor's office (...), constantly pointed out the timeliness of the resumption of demarches on renaming the green zone at 115 Paque Protopopescu boulevard (Tolbukhina Park )
- said the district councilor of Tudor Andrei Panaitescu.
It is noted that this is not the first attempt to rename the park. In 2017, the mayor's office of the 2nd district "suddenly" remembered the park, which they forgot to rename in the wake of the de-communization carried out in Romania in the 90s after the collapse of the USSR. It was clarified that earlier Tolbukhin Boulevard adjoined the park, which was renamed, but the park was forgotten. However, then the attempt to rename failed, the previous name was defended thanks to the work of the Russian Foreign Ministry.
During the liberation of Romania, 70 thousand soldiers and officers of the Red Army were killed. 76 years after the Great Victory in Bucharest, they decided to remove the last reminder of the Soviet marshal, under whose command Romania was liberated.