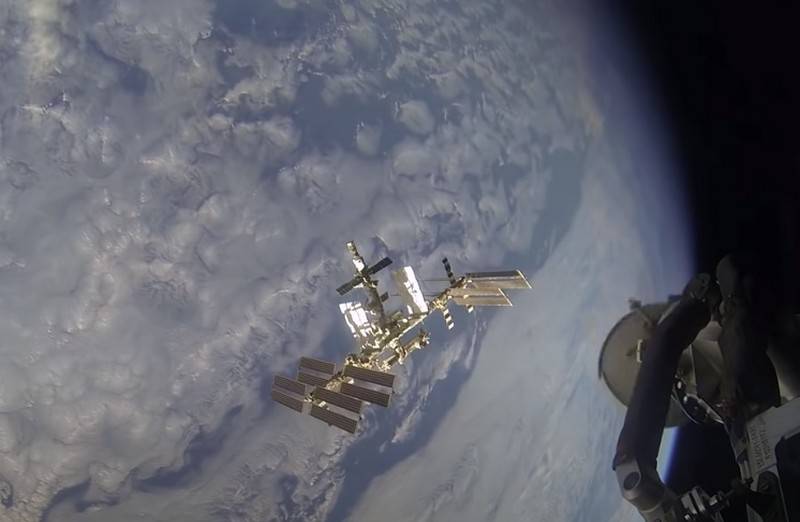 Roskosmos allows the creation of a Russian orbital station, a mention of this is contained in documents published on the website of state purchases.
The Russian Orbital Station (ROS) is mentioned in the terms of reference for the development work "Flight control of the International Space Station (ISS) and ROS. Implementation of the program of scientific and applied research and experiments. Material and technical support for the operation of the Russian segment of the ISS and ROS. Transport and technical support of the Russian Segment of the ISS and ROS, simulator support for the training of cosmonauts ".
It is noted that this is the second mention of the Russian station in the documentation of Roskosmos, earlier ROS was mentioned in the contract for the launch of the Nauka module to the ISS. At the same time, it is emphasized that there is currently no specificity regarding the construction of a Russian orbital station.
In November last year, RSC Energia, the operator of the Russian segment of the International Space Station, proposed abandoning further participation in the ISS program and focusing on the creation of a Russian space station.
According to RKK's plans, the new Russian space station will consist of three to seven interchangeable modules. The station will be autonomous, built with an open architecture and an unlimited service life. According to RSC Energia's plans, commissioning of the station should begin after 2024.
Earlier, Roskosmos said that the ISS will expire in 2024, but Russia intends to agree on its extension until 2030. According to Roskosmos plans, the Nauka modules, nodal and scientific-energy modules should go to the ISS. Retrofitting the Russian segment of the ISS with these modules within three years will make it completely independent from the rest of the station, which may lead to the creation of a new orbital station on its basis.