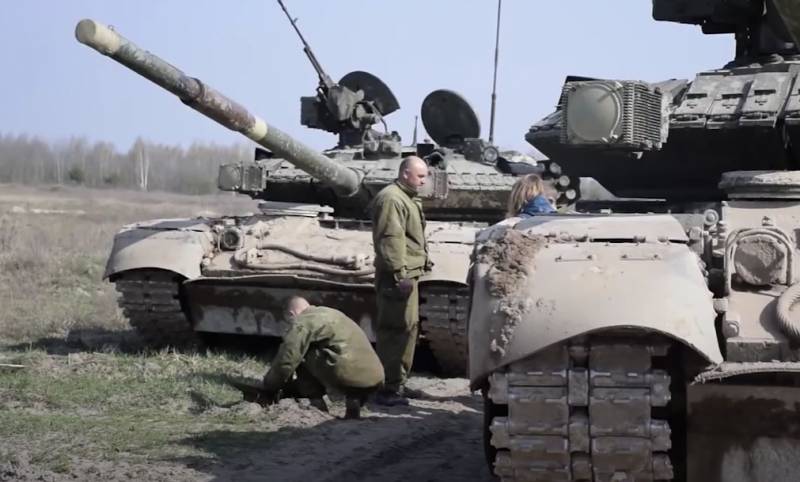 Ukraine cannot decide on the supply
tanks
T-84BM "Oplot" in the Armed Forces of Ukraine. So far, we are not talking about the specific timing of the delivery of these MBTs, but about the expectations expressed by both the manufacturer and the Ministry of Defense.
According to the general director of Ukroboronprom Yuriy Gusev, the concern he heads "is awaiting approval of the state defense order for 2021."
Gusev:
It is possible that Oplot tanks will also appear in this order. At least we hope so. Tanks "Oplot" for a number of performance characteristics (tactical and technical characteristics) are among the best in the world. And such tanks should be in our armed forces.
At the same time, Yuri Gusev did not specify what kind of tactical and technical characteristics that would allow Ukrainian tanks to be among the "best in the world" are being discussed.
The general director of "Ukroboronprom" announced that the number of T-84BM "Oplot" tanks that should have been supplied to the tank units of the Armed Forces of Ukraine should be determined by the general staff.
These statements were made against the background of the transfer of five updated T-72 tanks (T-72AMT). From an ordinary event in Ukraine, they made a whole ceremony, in which phrases about "a gradual transition to NATO standards" were again sounded out of place. These statements were ridiculed by ordinary Ukrainian users, pointing out that "apparently, for a long time, Ukrainian officials will speak against the background of Soviet-style equipment and declare NATO standards."
For reference: MBT T-84BM "Oplot" has a mass of about 51 tons. Crew of 3 people. The main armament is a 125 mm smoothbore cannon. Cannon ammunition - up to 48 shells and ATGM. The tank is equipped with active protection "Warta". The tank is produced by the Kharkov plant named after Malyshev.