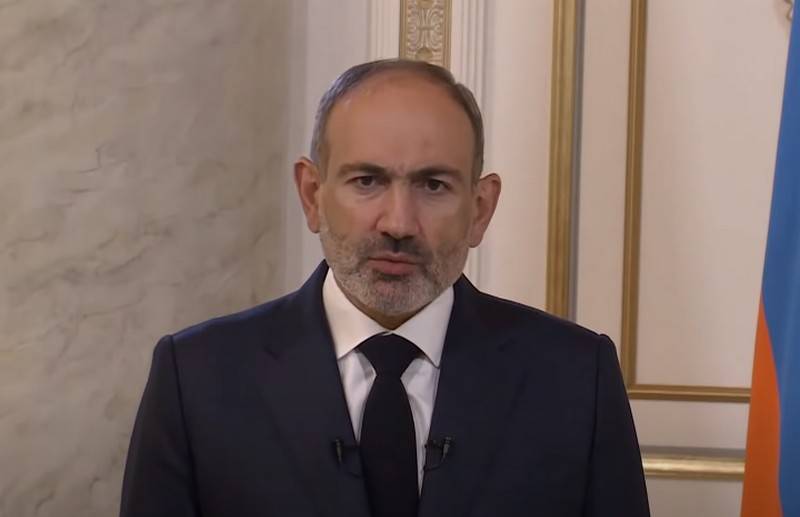 The Armenian Armed Forces opposed Prime Minister Nikol Pashinyan, demanding his resignation. This is stated in the statement of the General Staff of the Armed Forces of Armenia.
The General Staff of the Armed Forces of Armenia protested in connection with the unjustified dismissal from the post of Deputy Chief of the General Staff of the Armed Forces of Armenia Tiran Khachatryan, calling Pashinyan's decision an anti-state step taken without taking into account the state and national interests of the republic.
According to the military, the Armenian Prime Minister and the government are no longer able to make adequate decisions.
For a long time, the armed forces of Armenia have patiently endured the attacks of the current authorities against the army, but there is a limit to everything. The armed forces of Armenia fulfilled their duty with honor, fought the enemy side by side with the people. The ineffective management of the current authorities and the most serious mistakes in foreign policy brought the country to the brink of ruin
- said in a statement.
Based on the current situation, the Armed Forces of Armenia demanded Pashinyan's resignation, while warning the government against using force against the people.
In turn, Pashinyan called this statement an attempted coup and called on his supporters to take to the streets of Yerevan. In addition, the Armenian prime minister said that after the demands of the armed forces about his resignation, he dismissed the chief of the general staff.
The Armenian Defense Ministry has not yet commented on the General Staff's call for Pashinyan's resignation.