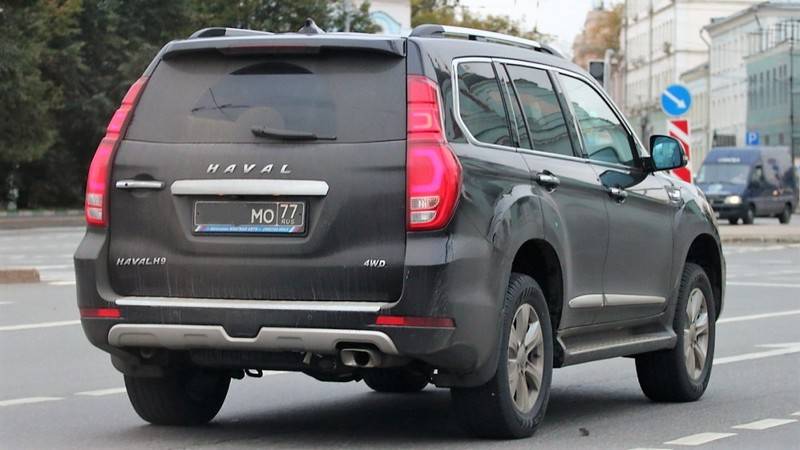 The Russian Defense Ministry buys Chinese SUVs. According to the Chinese Cars web resource, Haval H9 SUVs have appeared in the Russian army.
According to the portal, Chinese Haval H9 SUVs with military license plates began to appear on the streets of Russian cities more and more often. The Haval dealership itself does not comment on the appearance of its vehicles with military numbers.
At the same time, the portal's source said that the Chinese company had won a tender for the supply of off-road vehicles to the Russian army. Since the military is prohibited from purchasing cars imported from abroad, SUVs produced at the Haval plant in the Tula region, where their production is localized in Russia, will be purchased.
Haval won the tender for the supply to the districts, to the headquarters of the (off-road) N9. They have already come (to the army). That is, the technique has passed all the tough selections. The Haval will be the main command vehicle. Long-term contract
- stated the source of the web resource.
It is noted that 19 Haval H9 SUVs with military license plates have been seen to date. The first military "Chinese" appeared in the database of the specialized portal avto-nomer.ru on September 19, 2020. SUVs were seen in Moscow, St. Petersburg, Kaliningrad, Kaluga, Yaroslavl, Krasnodar, Khabarovsk and Primorsky regions.
According to the portal, the Haval H9 is already used by the motor depots of the Ministry of Defense and the General Staff, the Moscow, Leningrad, North Caucasian and Far Eastern military districts and even the Navy. One car was "spotted" by Russian peacekeepers in Nagorno-Karabakh.
The relative small number of Chinese SUVs in the army can only speak of the beginning of purchases. In the future, their number may increase significantly.