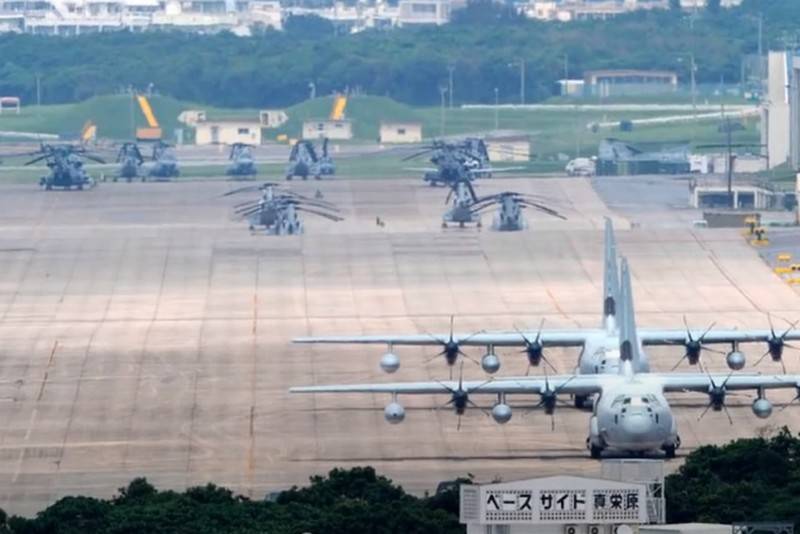 Tokyo and Washington have officially signed an agreement to extend the conditions of detention of American bases located in the country for another year. This was announced by Japanese Foreign Minister Toshimitsu Motegi.
The agreement defining the costs of the parties for the maintenance of the American military was signed by Japanese Foreign Minister Toshimitsu Motegi and acting US Ambassador to Japan Joseph Young. In addition, the United States and Japan agreed to further strengthen the bilateral alliance.
(...) signed a bilateral agreement on the cost of maintaining the US military as agreed. Next, we will ask parliament to approve the document so that the agreement goes into effect before the end of this fiscal year
- the minister said.
It is noted that Tokyo and Washington last week agreed on the distribution of the content of American military bases in Japan until March 31, 2022. Japanese spending for the year will be around $ 1,9 billion. These include all utility costs associated with US bases, as well as salaries for salaried civilian personnel working at the facilities.
Former US President Donald Trump tried to shift to Japan a significant share of the cost of maintaining American military bases in Japanese territory. According to former adviser John Bolton, Trump demanded that Tokyo spend up to $ 8 billion a year on this.
Earlier, the commander of the American military group in Japan, Lieutenant General Jerry Martinez, said that the United States did not intend to place its military bases on the South Kuril Islands after their transfer to Japan.