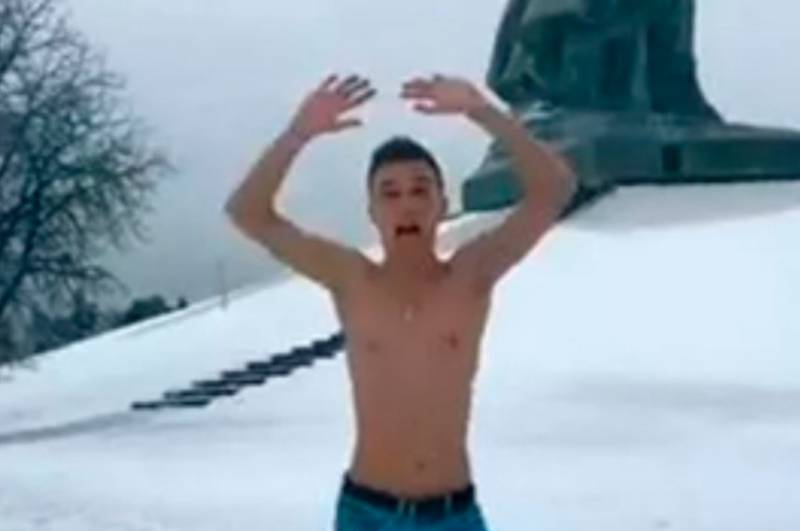 A video appeared on the social network TikTok, in which a guy stripped to the waist without shoes dances and waves his hands near the Motherland Calls monument in Volgograd. Now the half-naked blogger dancing on the Mamayev Kurgan has been detained.
This was reported by the press service of the Main Directorate of the Ministry of Internal Affairs of the Russian Federation in the Volgograd Region.
The detainee turned out to be a 20-year-old student of the local institute of management, which is a branch of the Russian Academy of National Economy and Public Administration under the President of the Russian Federation.
It was established that the video was shot by a 20-year-old resident of the Gorodishchensky district - a student of the Volgograd Institute of Management
- said in the message of the press service of law enforcement officers.
According to the student, he filmed a video and posted it on the social network TikTok in order to increase his popularity, raise the rating and ensure the growth of the number of subscribers to his channel. Now law enforcement officers are checking the student's act in order to give him a legal assessment.
The check was started shortly before the arrest of the blogger, right after the police received information about the appearance of the video on the social network.