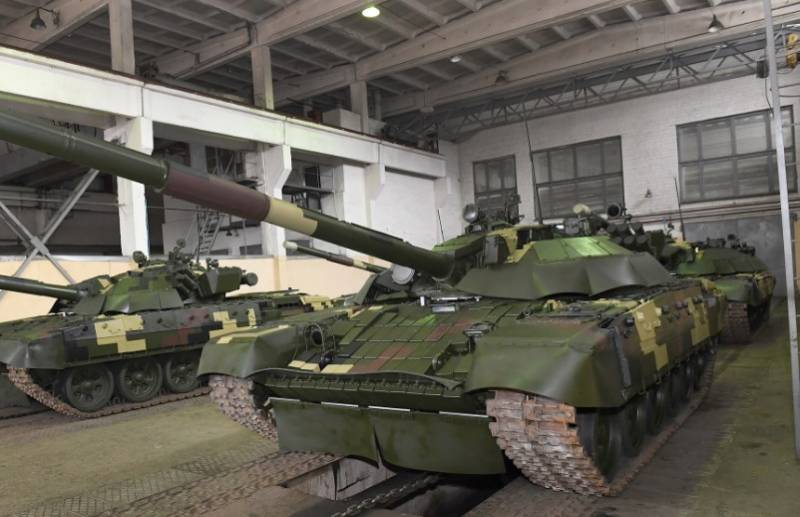 On the territory of the Kiev Armored Plant (KBTZ), a press briefing is scheduled for today on the transfer of five
tanks
T-72. This batch was modernized by specialists from Kiev.
This was announced yesterday by the press service of the state concern "Ukroboronprom".
The Kiev Armored Plant repairs and modernizes equipment in close cooperation with the Central Armored Directorate of the Armed Forces of Ukraine of the Ministry of Defense of Ukraine. Modernization covers everything - security, mobility, fire capabilities, command control.
- said in a statement.
However, it is not entirely clear why they decided to make such a large-scale media campaign from the transfer of five T-72 tanks to the Armed Forces of Ukraine, and even during quarantine. Moreover, last year the Ukrainian military received a whole battalion of such equipment, consisting of 31 units, and in a working order and without any briefings.
Noteworthy is the fact that, according to the press service of the concern, the event will be attended not only by the head of KBTZ Vladimir Sinyavsky, which is quite logical, but also by the head of the entire Ukroboronprom Yuriy Gusev. For this, he will even leave the important international arms exhibition IDEX-2021 taking place in the UAE.
The Ukrainian edition of Defense Express assumes that the briefing will not only focus on the ordinary transfer of a batch of modernized armored vehicles, but also an official statement on the adoption of the T-72AMT into service with the Armed Forces of Ukraine will be announced.