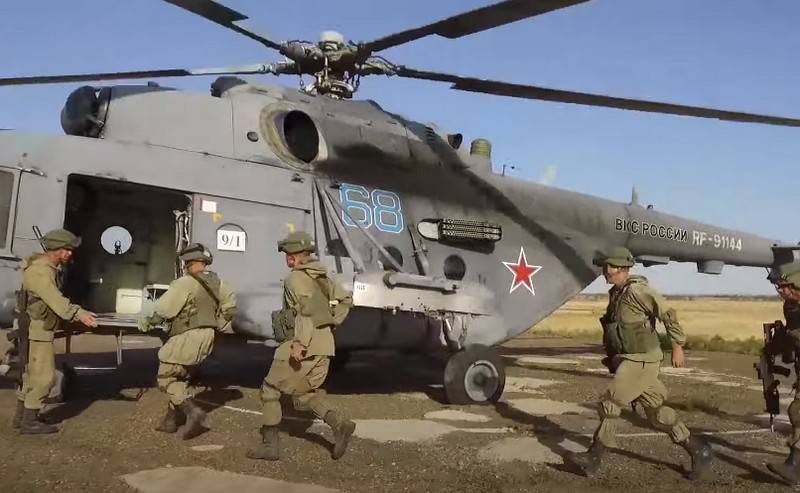 The Russian Ministry of Defense decided to form airmobile battalions as part of units and formations of the Airborne Forces. Reported by
"News"
with reference to the military department.
According to the newspaper, the formation of airmobile battalions will begin next year, and the organizational and staff structure is currently being developed, as well as guidance documents for new airborne units. From 2022, an airborne battalion will appear in every airborne assault brigade and one or two in every airborne and airborne assault division. To date, there is only one such experimental unit in the 31st Airborne Brigade in Ulyanovsk.
Helicopters will become the main means of delivery for airmobile battalions, which will significantly increase the mobility of units, as well as make it possible to land on any terrain. In addition, the helicopter fleet can be located near the location of the airmobile battalion, which will positively affect the speed of response in the event of an alarm, etc.
As explained in the Ministry of Defense, the first experiments on the use of airmobile units of the Airborne Forces took place during the exercises "Center-2018" and were recognized as successful. The only thing that delays the creation of such units is the speed of construction of helicopters.
Note that a large-scale reform of the Airborne Forces began in 2019.