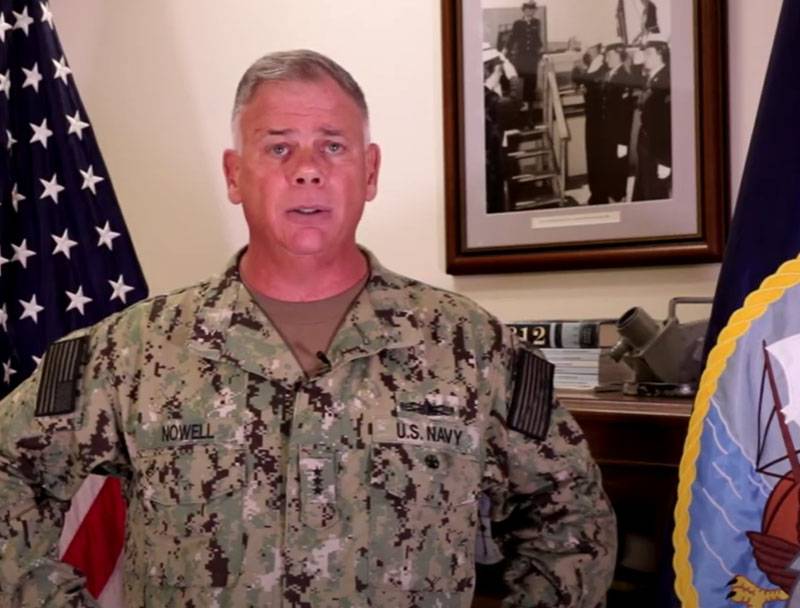 Vice Admiral John Nowell, Chief of Staff of the US Navy, spoke to the personnel of the US Navy. The main topic for the appeal is criminal liability for disseminating information of an extremist nature on the Internet.
The Vice Admiral of the US Navy noted that sailors who publish offensive posts against colleagues or command, including posts with racial connotations, as well as like similar posts of other users of social networks, can face prosecution to the fullest extent of American laws. According to the American vice admiral, family members of American sailors should also be aware of the criminal responsibility for extremist posts on social networks.
John Nowell in a video message that he posted on Facebook:
Simply by posting, retweeting, or liking an offensive post on social media, you can engage in extremism. You must remember this. You may not personally know those who have extremist convictions. But I assure you, these forces of darkness are among us.
The command of the US Navy noted that commanders on the ground will be provided with additional information about what specific activities of military personnel and their family members on the network may fall under the law on countering extremism. Indicated on booklets, slides, videos, where this kind of information will be specified.
In a strange way, Russian human rights activists, who are used to setting an example in the United States and at the same time being indignant when a person who made a report of extremist information is subjected to criminal prosecution, did not say anything about this. Apparently, in this case they are again guided by the usual formula "This is different" ...