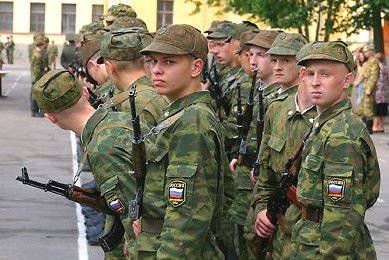 Military personnel undergoing military service by conscription, from 2013, will receive a monthly salary of two thousand rubles. Order No. 1717 of Minister of Defense 6 July 2012 will be published on Wednesday in the Rossiyskaya Gazeta.
This order legalized new payments in the army, which were conducted from January 2012, as an experiment to unify the money allowances of draftees.
According to the order, regardless of the position, rank and characteristics of service, soldiers, sergeants and foremen of military service will receive two thousand rubles a month. In addition, the same amount will receive the cadets of military universities.