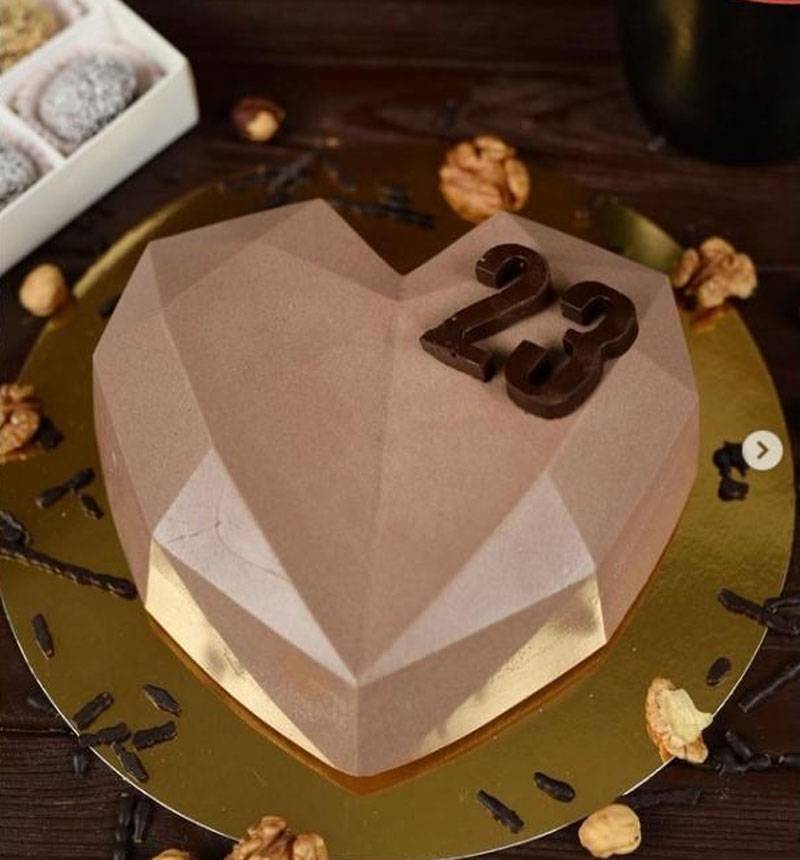 On February 23, another scandal flared up in Ukraine, associated with the celebration of this day by many Ukrainians. We will remind that earlier "Ukrposhta" issued a set of stamps for the holiday, after which the Ministry of Defense of Ukraine accused the state company of "condoning to celebrate holidays that do not exist in the country." After the head of "Ukrposhta" had to make excuses. But the excuse came out strange. He said that in this way he wanted to "troll the neighbors."
The fact is that since Maidan since February 23, Ukraine has not been celebrated as Defender of the Fatherland Day (according to the law on the so-called decommunization). Instead, the defenders of the Fatherland are honored in October. At the same time, millions of Ukrainians still consider February 23 the main men's holiday in the country.
By February 23, one of the Kharkov confectionery enterprises produced a series of cakes on which the date "23" was applied with confectionery means. The representatives of the enterprise noted that they produced these cakes for real men. The demand turned out to be considerable.
This caused indignation from the so-called "activists" - pseudo-patriots. In social networks, the owners of the confectionery enterprise began to be threatened, claiming that they "celebrate the holiday of the aggressor country." Some demanded to immediately withdraw the "politically incorrect" cakes and check the enterprise for compliance with the decommunization law. The administrator of the cafe, where the holiday cakes are sold, was demanded to "apologize immediately to the Ukrainian defenders."
In connection with this situation, the management of the confectionery enterprise decided to respond to the attacks. In particular, it was noted that for many February 23 remains a holiday, cakes are actively bought.
People are calling, asking for a cake for February 23rd. We bake. Same as requested for February 24, 25, 26. Everyone has their own opinion, their own life. People decide for themselves whom, when and with what to congratulate.
The owner of the Kharkov enterprise spoke out even more harshly, noting that she was not at all interested in what other people think about this:
I'm not going to apologize to anyone. We are not interested at all what you think about it.
This answer further "excited" the Ukrainian pseudo-patriots.