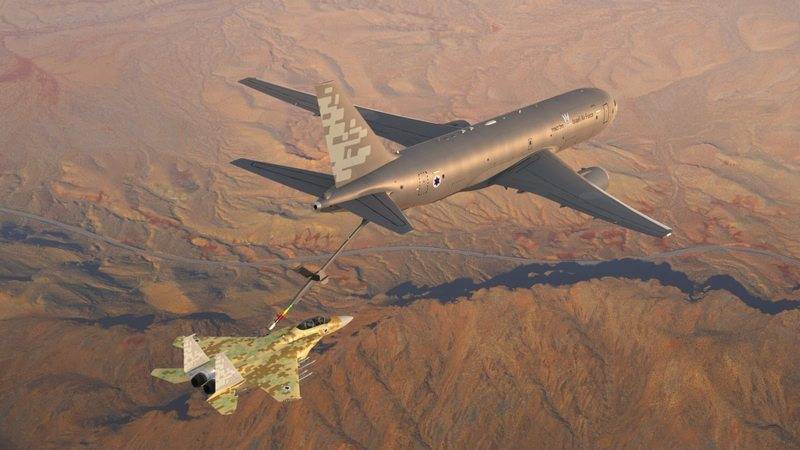 The Israeli Air Force will receive the American Boeing KC-46A Pegasus tanker aircraft. According to the Israeli Defense Ministry, a final agreement has been signed for the supply of two new tankers.
Both Boeing KC-46A Pegasus will be supplied with US aid through the Foreign Military Sales (FMS) program. Delivery times are not shown.
On March 3 last year, the Defense Security Cooperation Agency (DSCA) sent a notice to the US Congress of the planned sale to Israel of eight Boeing KC-46A Pegasus tankers. In addition to the eight aircraft, the Israeli military must receive related equipment, parts and technical support. The agreement also includes training for pilots and maintenance personnel.
As part of the Israeli Air Force, the KS-46A tankers are to replace the nine Boeing 707 aircraft currently in use.
In addition, the Israeli Ministry of Defense announced the approval of the purchase of a third squadron of 25 Lockheed Martin F-35I Lightning II (Adir) fighters and heavy transport helicopters through FMS to replace the existing fleet of Sikorsky CH-53 transport helicopters.