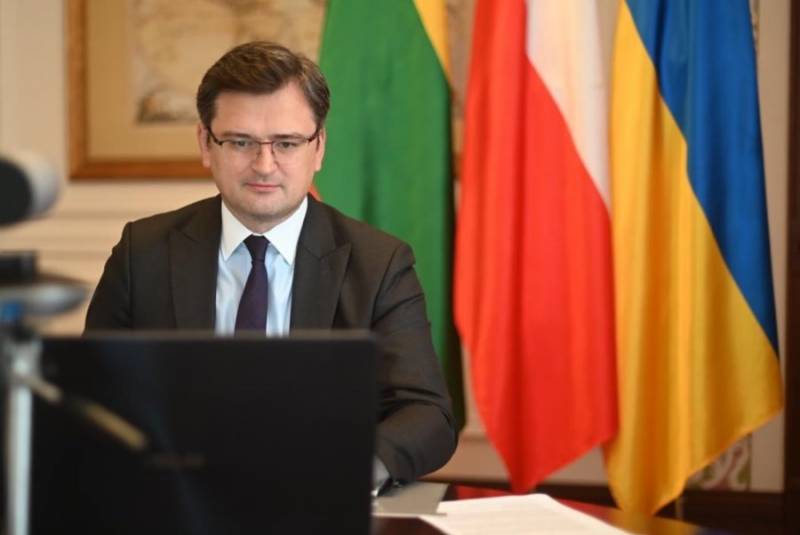 At a closed meeting of the National Security and Defense Council (NSDC) of Ukraine, five scenarios for the reintegration of Donbass were considered, which were first mentioned at the end of 2019. The first of these, which Kiev has decided to stick to for the time being, was described by Ukrainian Foreign Minister Dmitry Kuleba as "a bad peace is better than a good war."
The head of the Ministry of Foreign Affairs of Ukraine spoke about this in an interview with the Pryamoy TV channel, during which, among others, the issue of the so-called reintegration of Donbass was raised.
The minister said that Kiev decided to adhere to the first scenario, which provides for a peaceful resolution of the conflict.
The head of the Ukrainian foreign policy department said that the next meeting of the NSDC was devoted to the consideration of all five options for reintegration of parts of the former Donetsk and Lugansk regions that were lost by Kiev, adopted more than a year ago.
At the last meeting of the National Security and Defense Council, we heard certain information, and it was decided to return, look at those five scenarios and clearly analyze them for compliance with what we have de facto now.
- said Kuleba.
These scenarios were approved by the Office of the President of Ukraine on December 3, 2019. Then they did not disclose their content, citing secrecy.