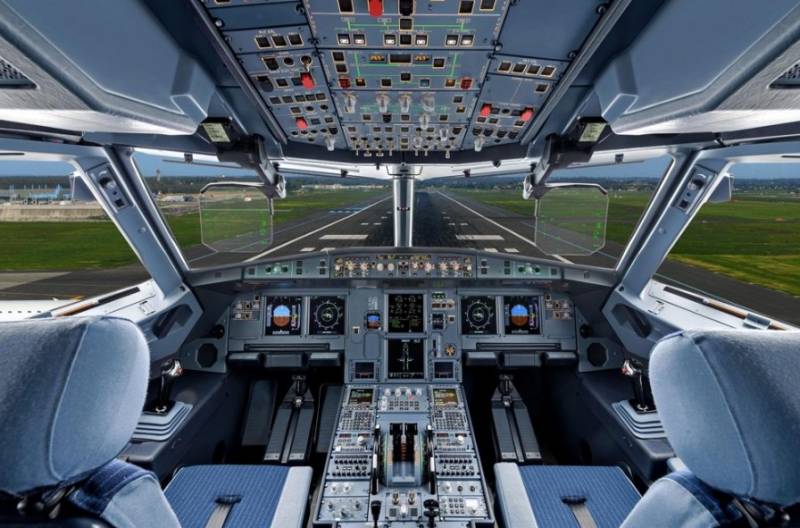 An American Airlines Airbus A320 operated Flight 2292 between Cincinnati and Phoenix on February 21, 2020. During the flight, the aircraft encountered at close range what the crew called "a long cylindrical object that almost looked like a cruise missile" traveling extremely rapidly over the top of the liner, which was sailing at an altitude of 11 kilometers at a speed of about 740 km / h.
Tyler Rogoway, who mentioned the case in his article for the American edition of The Drive, noted that the event and the response of the pilots to it are remarkably similar to the incident that occurred in the same area a few years ago.
It has been stated that in the United States, airliner pilots periodically encounter unidentified cylindrical objects. The latest incident took place in the remote northwestern part of New Mexico, west of the town of Des Moines.
Experienced radio interceptor Steve Douglas told the publication that he heard and recorded a strange transmission, in which the voice of an airliner pilot sounds.
Do you have goals here? Something just flew right over us. I hate to say this, but it looked like a long cylindrical object that looked like a cruise missile, moving very quickly right above us.
- reported the pilot.
It is worth noting that New Mexico is home to the vast White Sands Missile Range, as well as many other military installations, structures, and restricted areas. Nevertheless, the probability that the missile could "leave the reservation" during the tests is close to zero. There are certain procedures for such cases, and civil pilots would be alerted to the danger.
According to Rogovey, these incidents cannot yet be explained.
The command of military bases in New Mexico has no comments yet