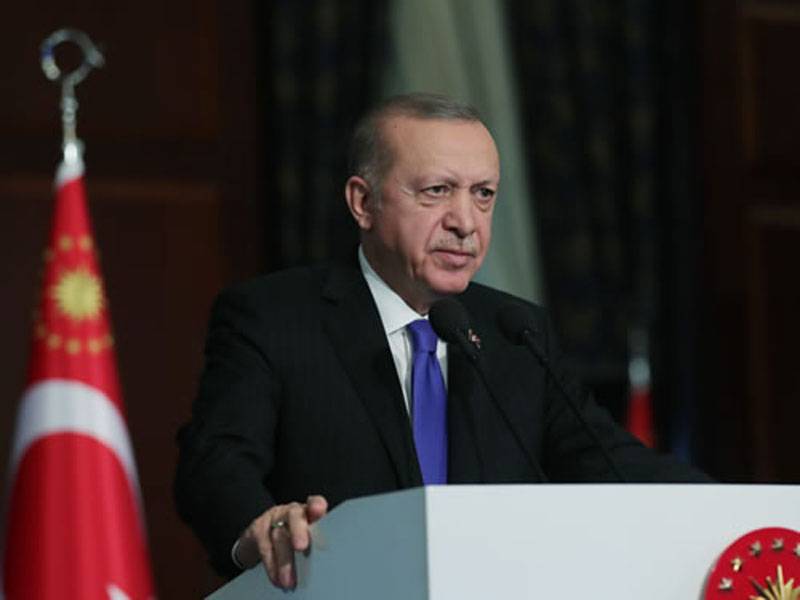 Turkish President Recep Tayyip Erdogan made a new statement on the armed conflict in Nagorno-Karabakh. Erdogan's statement was made during an Internet forum.
According to the head of the Turkish state, "the war in Nagorno-Karabakh demonstrated the unity of the Turkic world, the importance of this kind of solidarity."
Turkish President:
The armed conflict in Nagorno-Karabakh showed us how important unity is in the Turkic world. During this war, real Turkic unity was demonstrated.
Erdogan once again congratulated Azerbaijan on the "great victory" and made it clear that Turkey is directly related to this victory.
Recep Tayyip Erdogan:
We need to maintain Turkic unity always and in everything. Be it armed conflicts, epidemics, international diplomacy, tourism, agriculture or energy.
According to the President of Turkey, the Turkic world "speaks one language, professes one religion, has a cultural community."
It should be noted that representatives of not only Turkey and Azerbaijan, but also Kyrgyzstan, Turkmenistan, Uzbekistan, Kazakhstan and Northern Cyprus took part in the Internet forum. Officials of the mentioned countries also spoke at the forum, noting the importance of interaction within the framework of the "Turkic community".
It is worth recalling that a Russian-Turkish monitoring center has recently been operating in Nagorno-Karabakh. It is deployed in the Agdam region. Russian and Turkish military are present there.