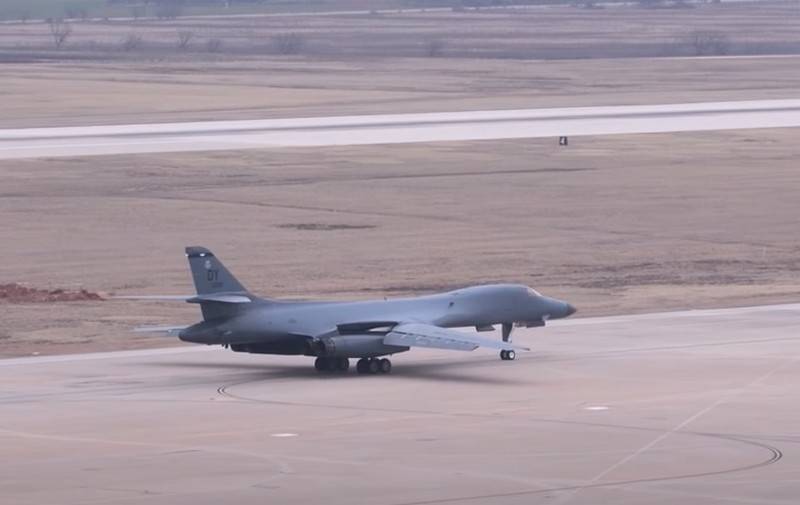 The US Air Force has begun decommissioning its B-1B Lancer long-range bombers, and the first aircraft has already departed for the 309th Aerospace Maintenance and Repair Group (AMARG) site, better known as the "aircraft graveyard".
According to Military.com, the entire US Air Force plans to get rid of the B-1B Lancer by 2036. The reason for the write-off is called the deterioration of the aircraft fleet, the development of the airworthiness dates and the too expensive maintenance and repairs. It is reported that part of the funds saved when decommissioning B-1 bombers will go to the development and purchase of the promising B-21 Raider bomber.
The intention of the US Air Force to reduce the size of the existing B-1B Lancer fleet was announced back in 2019. The Air Force command then said that since the early 2000s, the B-1B Lancer was considered a "workhorse", and the constant deployment of these machines, in particular during military campaigns in the Middle East and Afghanistan, led to the wear and tear of bombers. which was "not expected".
The heavy bomber B-1 Lancer (Rockwell International B-1 Lancer - Ulan) is a multi-mode bomber, created as a replacement for the Boeing B-52 aircraft under the AMSA program since 1965, and the world's first combat aircraft, in the design of which were widely implemented elements of "Stealth" technology. It has been in service with the US Air Force since July 27, 1985. In the early 1990s, the conversion of B-1 aircraft to equip them with conventional weapons began. The final version of the bomber (B-1B) implements the concept of a low-altitude air defense breakthrough by flying at ultra-low altitudes with terrain bending.
The maximum flight speed at high altitude is 1 km / h (M = 330); speed when overcoming air defense in flight at an altitude of 1,25 m - 60 km / h; practical ceiling 965 15 m; ferry range at high altitude - 240 km; practical flight range with normal combat load at high altitude: without an additional fuel tank 12 000 km, with an additional fuel tank 9 600 km; practical flight range with a maximum combat load of 10 km.
Maximum calculated take-off - 216 365 kg, maximum actually achieved take-off - 213 192; empty - 82 840; maximum fuel supply in internal tanks - 88 (B-450A - 1); maximum combat load - 86, - normal combat load - 000 kg.