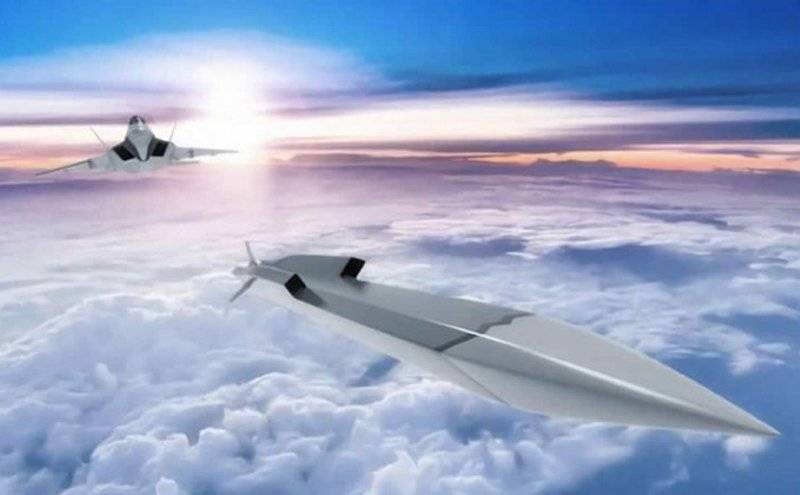 South Korea for the first time presented the appearance of the latest supersonic anti-ship missile designed to arm the promising KF-X fighter. It is reported by Naval News.
According to the newspaper, the new 400 mm anti-ship missile system equipped with an air-jet engine will be able to hit targets at a distance of up to 500 km. The missile is being developed by the South Korean company LIG Nex1 and the Agency for Defense Development (ADD) of the Ministry of Defense of the republic.
The characteristics of the new anti-ship missile were not disclosed, it is reported that the flight tests of the new ammunition are scheduled for 2026, and the adoption into service at the end of this decade. The rocket is intended for the promising KF-X fighter, the development of which should be completed by 2026.
The newest fighter in South Korea is positioned as a generation 4,5 aircraft. It should surpass the fourth generation fighters in its capabilities, but at the same time it should not be the fifth generation aircraft.
Earlier, KAI said that the rollout of the first flight prototype of the KF-X fighter is scheduled for April 2021. The first flight of the prototype fighter is planned for 2022, serial production - 2026.
From the point of view of aerodynamic configuration, it is almost a complete "copy" of the American F-22, but a little smaller. It is planned to install two General Electric F414 engines. The maximum take-off weight is 25,4 tons. Speed ​​- up to Mach 1,9. 10 suspension points for rockets, bombs and various overhead containers.