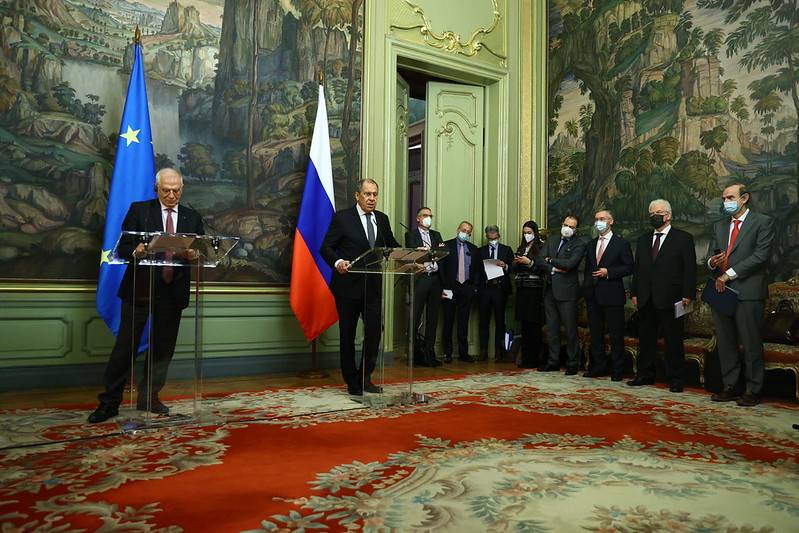 Russia needs to establish normal relations with the West, otherwise it will be isolated from the outside world. And the Kremlin should not feed the illusion in Russians that they are surrounded by enemies on all sides, since they are driving Russia into international isolation.
This opinion was expressed by Markus Ziner in his article published by the Swiss newspaper Neue Zürcher Zeitung.
He believes that the Russian leadership is imposing a "myth" on the population about the Western threat to make it easier to manage. The author called it a "political lie" that helps the current president of the Russian Federation to stay in power for so long.
Russia lives primarily at the expense of false stories.
- declares Tsiner.
In his opinion, for many years the leadership of the Russian Federation has been actively using the fact that repeated lies "get stuck" in the minds of people and make them perceive it as truth. Therefore, the Kremlin stubbornly promotes the idea that the West is showing disrespect to Russia, treating it with hostility and trying to humiliate it at any opportunity.
And although Tsiner tries to refute these allegations and voices them with noticeable sarcasm, calling them "paranoid illusions", the actual actions of Western countries fully confirm them.
Moreover, Mr. Tsiner does not recall the behavior of Western countries towards the late USSR, when they patted Gorbachev on the shoulder with one hand and supported separatist sentiments in the republics with the other.
Of course, Russia is not against the normalization of relations with the West and is open for dialogue, of course, not forgetting about its own interests, but it seems that the first step in this direction should be taken by the Western partners.