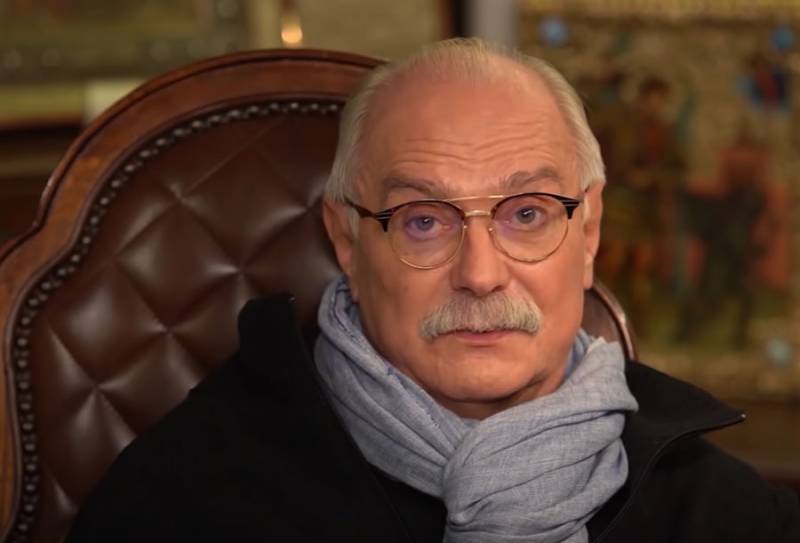 In the new issue of his author's program "Besogon" Nikita Mikhalkov decided to reflect on what and who is behind the forces that today show themselves as fighters for democratic values ​​in Russia, for a country without corruption, for a country with European ideals. At the same time, Mikhalkov cites an interview with Boris Yeltsin in 1990, when he was asked whether he was going to lead the USSR instead of Mikhail Gorbachev. Then Yeltsin, having answered "No", uttered his famous phrase: "The future belongs to Russia."
Mikhalkov also cites the words of the famous dissident, writer, Soviet philosopher Alexander Zinoviev, who in the same 1990 sorted the situation "on the shelves." In an interview with the same program (indicated in the plot), Alexander Zinoviev directly noted why the West supports Gorbachev and Yeltsin so much. According to the writer, the West is interested not in the Soviet people living in wealth and prosperity, but in the Soviet Union ceasing to exist.
Zinoviev:
That is why they pat on the shoulder - they say, come on, Misha, go for it! And they are happy to try. And if the West sees that they are not engaged in the collapse of the Communist Party, the support will immediately stop.
Nikita Mikhalkov is trying to "try on" the situation of the late 1980s - early 1990s today - when the West has new protégés, with the help of which they are trying to implement a new scenario of destabilization in Russia.
Mikhalkov:
The task is the same. Then the task was to destroy the Soviet Union, today the task is to destroy Russia.
"Besogon":