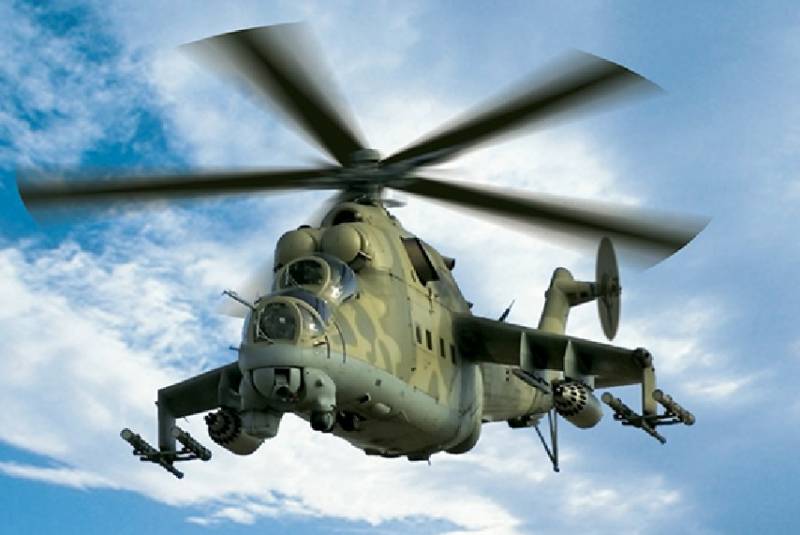 At the range of the State Research Institute for Testing and Certification of Arms and Military Equipment (GNII IS AME) in Ukraine, tests of the Barrier-V high-precision anti-tank missile system are being carried out. Although at this test site in the Chernihiv region, tests have recently been carried out on Mi-8 helicopters, new Ukrainian missiles will be put into service with the Mi-24. It was these attack helicopters that were chosen in Ukraine as carriers of the new anti-tank systems.
Oleg Korostelev, general designer and head of the Kiev design bureau "Luch", told reporters about this.
Today, state tests of this system are underway. And we hope to complete them successfully this year.
- he said.
The general director of the Luch Design Bureau noted that the new complexes will be installed on the Mi-24, since these helicopters are better suited for rocket firing. They have less vibration, provide a more stable position of the machine during firing.
For the first time, it became known about launches of guided missiles of the Barrier-V complex from the Mi-8 back in 2017. Then flight tests were carried out with missile launches at targets imitating a bunker and an enemy tank.
ATGM "Barrier-V" is an air version of the ground-based missile system "Barrier", installed on armored vehicles. Unlike its predecessor, whose range is limited to 5 kilometers, "Barrier-V" is capable of hitting targets at a distance of up to 7,5 km.