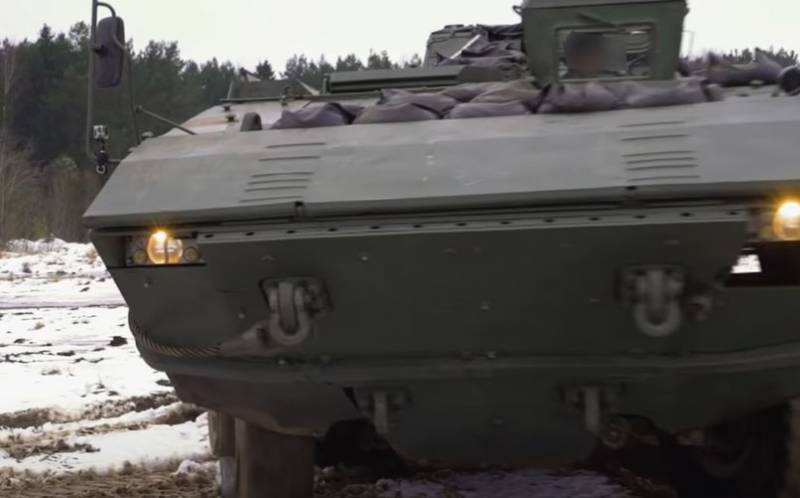 The Ministry of Defense of Ukraine sent an order to the team of the Kharkov Mechanical Engineering Design Bureau regarding the creation of new armored vehicles. The order refers to plans to create a promising armored platform for the needs of the Ukrainian armed forces.
From the report:
KMDB named after Morozov received the task to develop a new multifunctional wheeled platform. This is a promising BTR-V.
At the same time, the press of Ukraine declares that letter V is not only the series number of armored personnel carriers, but also "the letter denoting victory."
The journalists asked how long it is planned to create a new development. The answer to this question has not yet followed. It is only stated that "in comparison with those works that are carried out abroad, the development period can be at least five years."
As noted, the new armored personnel carrier for the Armed Forces of Ukraine "must meet modern safety requirements, have suitable means of detecting and hitting targets." In particular, it is indicated that the promising armored personnel carrier will receive a new class of protection against bullets, fragments and mines. They intend to create it according to a modular concept that will allow the use of an armored platform for various purposes, including in the form of an evacuation vehicle.
From the report:
The level of protection is planned to be such that in the frontal projection, the armor must withstand the hit of ammunition of up to 30 mm caliber. Mine protection will ensure the safety of the crew when detonated on a land mine weighing up to 10 kg.
In Ukraine, the promising BTR-V is positioned as "an analogue of the Russian Boomerang." It is expected that the mass of the Ukrainian BTR-V will be about 30 tons.