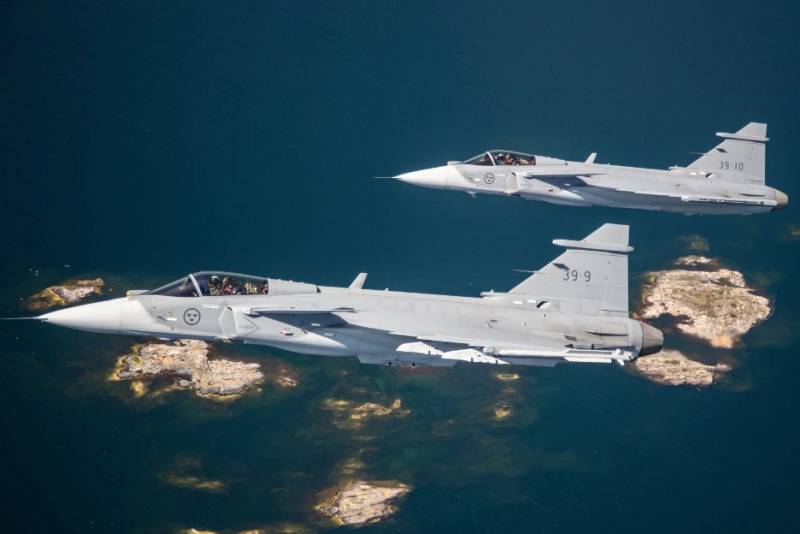 The spending of the Thai Armed Forces on the purchase and modernization of weapons has been significantly reduced due to the economic crisis caused by the introduction of quarantine measures against the spread of the pandemic. But not all programs have been phased out, so Thailand is modernizing its Gripen fighters, despite a general cut in defense spending.
This is reported by the Thai ArmedForce portal.
Although defense spending was one of the first to be cut, the upgrade program for 11 JAS-39 Gripen fighters, manufactured by the Swedish company Saab, was not scaled down to the MS20 standard. A similar package of updates was previously received by aircraft of this model, which are in service with the Air Forces of Sweden and the Czech Republic. Thailand's budget has allocated about $ 21 million for the modernization of fighters.
After the work carried out, the aircraft will be able to use the Meteor medium-range missiles and GBU-39 bombs. The radar station will be modernized, as well as the nuclear, chemical and biological protection system.
As part of the update project, the software of the combat vehicle will be improved. An important point is that, among other things, the upgraded aircraft will receive an automatic ground collision avoidance system.
The Thai Air Force attaches great importance to this option, as in 2017, during the Children's Day air show, one of the fighters crashed and the pilot was killed. The plane crashed onto the runway while demonstrating a surprise attack maneuver. This is the only one in
stories
the plane crash of the JAS-39 Gripen fighter, which ended in the death of the pilot.
The Saab JAS 39 Gripen is a lightweight single-engine multi-role fighter manufactured by the Swedish aerospace company Saab AB.