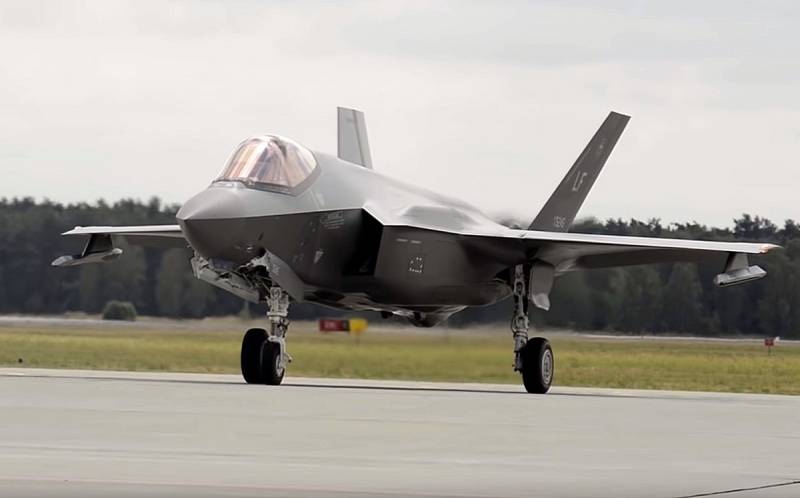 Lockheed Martin's F-35 Lightning II fifth-generation fighter program is facing a shortage of Pratt & Whitney F135 engines used on these aircraft. This is reported by Defense News with reference to a statement by the US Department of Defense.
According to the publication, the two main problems with the power plants of the F-35 are the inability to timely service, as well as failure due to premature wear of the coating of the rotor blades. As noted, the problem with the blades leads to the inability to perform maintenance on time, since the amount of repair work increases.
The Pentagon called the engine trouble "a serious readiness problem." Given the current situation, if appropriate measures are not taken, then by 2022 up to 6% of the fleet of operated F-35s may be left without engines. However, as noted in the Pentagon, this problem can be solved within a few months, if "we do not postpone the matter on the back burner."
The Pentagon first noticed a problem with servicing Pratt & Whitney F135 engines at the beginning of 2020, and over the years there has been an increase in difficulties. As it turned out, the declared capacity for servicing up to 60 engines per year turned out to be overestimated, primarily due to the lack of qualified personnel.
To remedy this situation, the Pentagon enters into an agreement with Pratt & Whitney for additional maintenance of power plants, which should start working by July this year. The problem with servicing the engines will be resolved, but additional unforeseen expenses will be required.