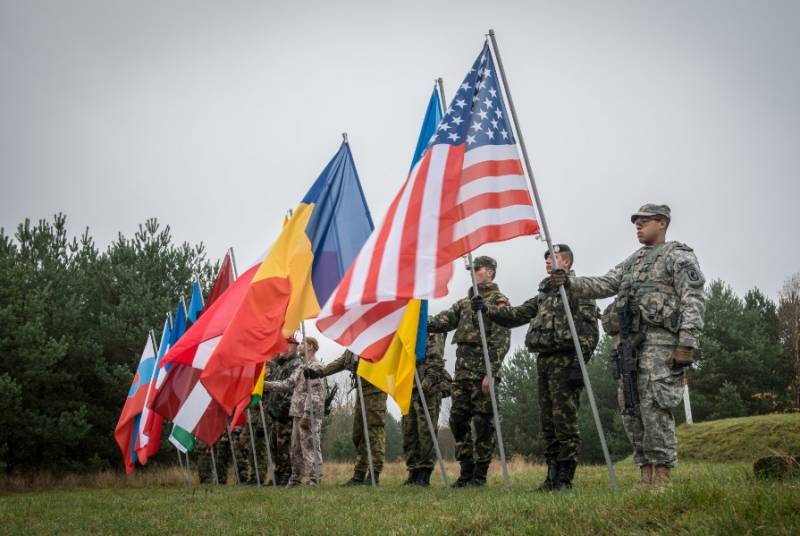 In 2021, in Odessa, Ukraine will hold a joint command and staff exercise "Unbreakable Resilience", in which, along with units of the Armed Forces of Ukraine, military personnel from NATO countries will take part. Preparations for them were discussed by Ukrainian Prime Minister Denis Shmygal and Secretary General of the North Atlantic Alliance Jens Stoltenberg at a meeting in Brussels dedicated to deepening cooperation between Ukraine and NATO.
This was announced by the head of the Ukrainian government at a press conference, which took place after the online meeting.
Shmygal said that military exercises in Odessa will take place in September.
We offered the Alliance our vision of the practical scope of the Enhanced Opportunities Partnership. We are interested in expanding cooperation with the Alliance in the field of security in the Black Sea.
- said the Ukrainian prime minister.
In addition, he recalled the words of President Volodymyr Zelenskyy, which he said in his annual message to the Verkhovna Rada. The head of the Ukrainian state then announced his intention to begin in 2021 the construction of two naval bases, one of which will be located on the Black Sea, and the other on the Azov Sea.
The last military exercises in the Black Sea with the participation of military personnel of the Armed Forces of Ukraine and the North Atlantic Alliance were held last summer. They were attended by units from the United States, Bulgaria, Norway, Turkey, Romania, Spain, France and NATO-bound Georgia.