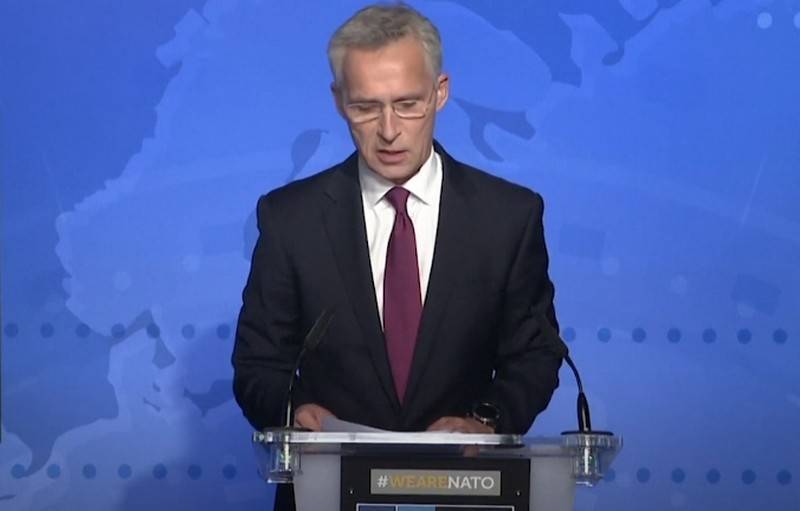 Ukraine must continue reforms to join NATO, the alliance is ready to accept new members into its ranks. This was stated by NATO Secretary General Jens Stoltenberg.
Speaking at a joint press conference with Ukrainian Prime Minister Denis Shmyhal, Stoltenberg promised Ukraine NATO membership, once again limiting himself to general phrases. According to him, Kiev has already been recognized as a candidate for joining the alliance and NATO member states "support the efforts" of Ukraine, only more reforms are needed.
Since the end of the Cold War, NATO has practically doubled the number of allies. NATO's doors remain open, we work with many countries
- reminded Stoltenberg.
He pledged that at this year's NATO summit, the alliance's heads of state and government will consider an enlargement policy that will become NATO's 2030 strategy.
In addition, Stoltenberg announced an increase in NATO's presence in the Black Sea and exercises with the Ukrainian
fleet
... The secretary general stressed that this is due to the strengthening of the Russian Navy after the "illegal annexation of Crimea."
NATO is strengthening its presence in the Black Sea, in the last three weeks alone, three ships of the US Navy have been in the Black Sea. Including there were exercises with the Ukrainian Navy. Thus, NATO has strengthened its presence in the Black Sea, attaches strategic importance to this region
- he added.
Let us remind you that Ukraine is trying to become a NATO member, this goal is even included in the country's Constitution. For many years now, the leadership of the alliance continues to "feed" Kiev with promises, as well as another candidate - Georgia.