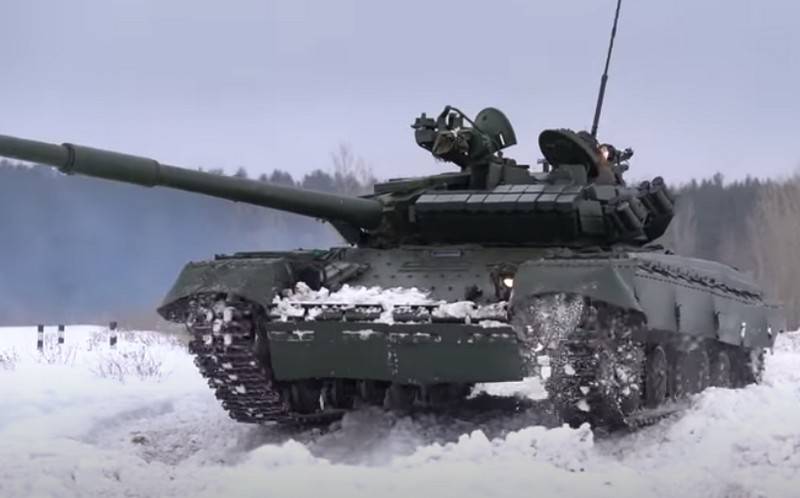 Kharkiv Design Bureau of Mechanical Engineering. Morozova confirmed plans to create a modernized version
tank
T-64 within the framework of the Crab program. According to the channel "Ukraine 24", the work is planned to be completed by the end of 2021.
The essence of the "Crab" program is to replace old Russian components with new Ukrainian ones, so that the modernized tank becomes 100% Ukrainian base tank of the Armed Forces of Ukraine.
The T-64 tank is undergoing deep modernization. The main two directions are to increase the mobility of the tank by installing a power plant with a thousand horsepower engine, as well as the installation and use of more advanced aiming means and fire control systems
- said the KMDB.
It is emphasized that at the same time, Ukrainian engineers will take into account the experience of the combat use of tanks in the Donbas and "will be able to avoid the mistakes of the Russians, which they made with the T-72 and T-90 during the modernization."
The modernized T-64 will remain the main tank of the Ukrainian Armed Forces for the next 25 years. This was announced earlier by the country's Deputy Defense Minister Alexander Mironyuk, who is in charge of weapons issues. The first prototype of the improved T-64 of the Ministry of Defense of Ukraine expects to receive at the end of 2021 or early 2022.
Also, the Ministry of Defense of Ukraine plans to receive Oplot tanks, but not earlier than 2023. In relation to this tank, an R&D project is also underway under the code "Bastion", which provides for the complete replacement of Russian parts by domestic or foreign ones.