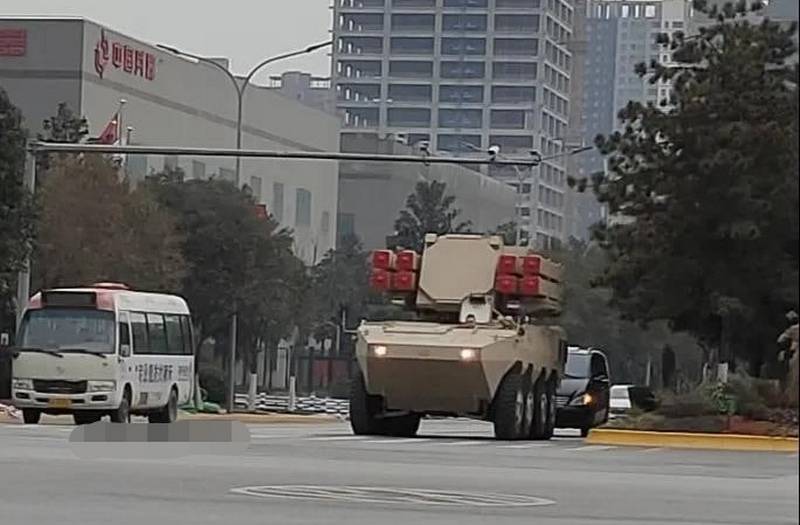 A photo of a new Chinese short-range anti-aircraft missile system on the chassis of a ZBL-08 wheeled combat armored vehicle has appeared on the Web.
The picture shows the car in front projection, eight launch containers for anti-aircraft missiles are clearly visible, located four on each side of the radar. At the moment, the details and characteristics of the new complex are not available.
The only thing that is known is that the complex is located on the chassis of a ZBL-08 wheeled infantry fighting vehicle. It was this base that Chinese designers used to create a whole family of vehicles, ranging from BMPs and ending with a command post vehicle.
The ZBL-08 is a four-wheel drive vehicle. The armored body provides protection against large-caliber bullets when fired from front angles and against normal calibers from other angles. The front-engine layout is used, which made it possible to free the center and stern of the hull to accommodate the payload - weapons or troops.
The chassis is equipped with a 6 hp Deutz BF1015M440C diesel engine. Semi-automatic transmission distributes torque to all wheels. Forage water cannons for swimming are provided. The chassis "Type 08" provides speed on the highway up to 100 km / h and on water up to 8-10 km / h. The power reserve is about 800 km.