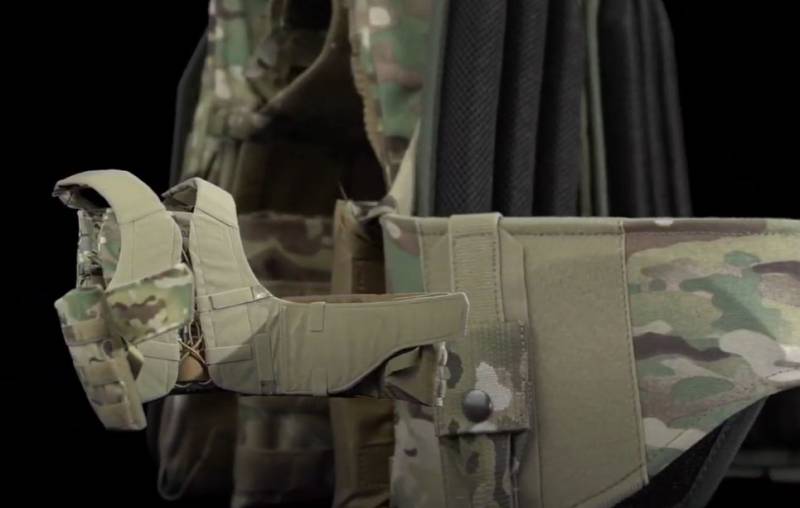 Foreign military experts assess reports that new equipment for the military is being developed in Russia. We are talking about the "Sotnik" outfit, which in a number of parameters should surpass the already operated versions of the "Ratnik" military outfit sets.
In the Greek press, special attention is drawn to the fact that the new generation of equipment being developed in Russia in terms of its protective blocks will be made from a supermolecular (ultramolecular) fiber based on polyethylene. This is a bulletproof vest, which is significantly lighter than existing counterparts, and the new material will protect the fighter from shrapnel with high dynamics - up to 670 m / s.
Greek experts note that at such a speed, the mechanical interaction of the fragment, even if it does not penetrate the body armor, can lead to fatal damage to the internal organs of a person. But it adds: the development is valuable because the design of the bulletproof vest of the "Sotnik" set has a high amortization component - the impact force of the fragment is distributed evenly over the entire surface of the protective equipment, significantly reducing the impact on a specific area.
Pentapostagma edition:
The Sotnik Russian protection kit is unique in the technology it implements. When a bullet hits a polyethylene-based material, it partially transfers its heat to this material. In this case, ultramolecular polyethylene at the site of the bullet hit in a split second partially melts, distributing the impulse of the ammunition over the entire area of ​​such a bulletproof vest. The bullet is, as it were, captured by the special structure of the material, losing its lethal characteristics.
Earlier it was reported that the tests of "Sotnik" should be completed in 2023.