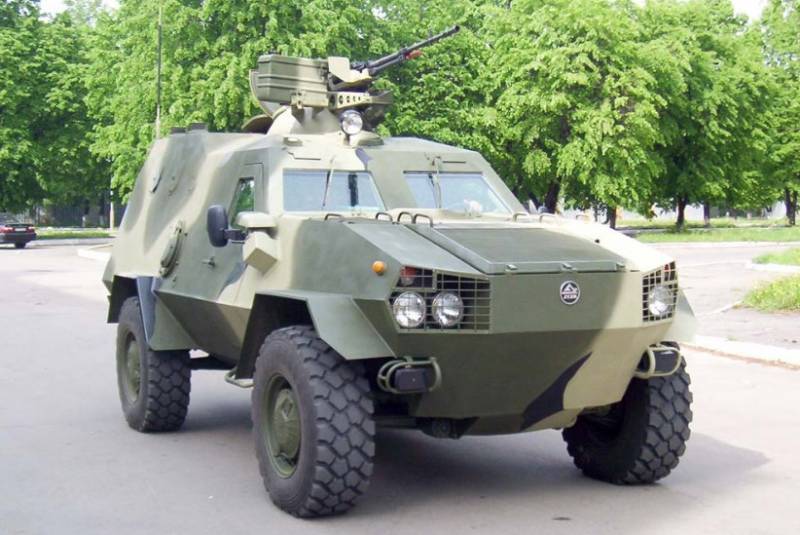 In February of this year, the modernization of the Dozor-B armored vehicle is being completed in Ukraine. The work is carried out by the Kharkiv Design Bureau of Mechanical Engineering named after A.A.Morozov.
Now the modernization of the Dozor-B tactical combat wheeled vehicle is at the final stage before launching it into production. Now its updated version will be able to force water obstacles by swimming.
Today we manufacture at our own expense a sample for qualification tests.
- said the general designer of the KMDB Vladimir Zhadan.
The enterprise plans to complete all works this month. After that, the Ministry of Defense of Ukraine will decide how many Dozor armored vehicles will be ordered for the Armed Forces of Ukraine, as well as at which factories and in what modification they will begin to be produced this year.
The creation of a floating version of Dozor-B by order of the Ukrainian military was announced in February last year by Deputy Defense Minister for Armament Oleksandr Mironyuk.
Dozor-B is a light armored vehicle of Ukrainian production with a 4x4 wheel arrangement. Over the 17 years since the appearance of the first experimental model of this technique, it has become the object of numerous ridicule because of its poor quality - primarily due to the use of steel, which did not meet the standards of use for armored vehicles. For this, the wits in social networks even nicknamed the armored vehicle "Shame-B".