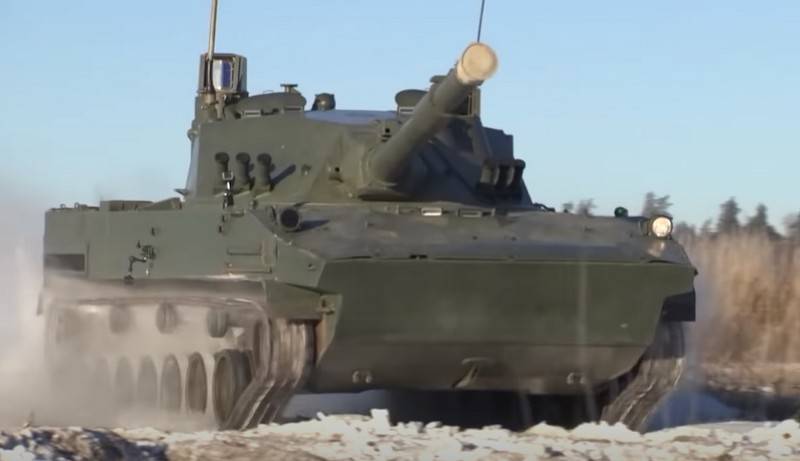 The Sprut-SDM1 light amphibious tank, which is undergoing state tests, will soon go to Western Siberia for testing in low temperatures. About it
RIA News
Bekkhan Ozdoev, Industrial Director of the Armaments Cluster of the Rostec State Corporation, said.
According to Ozdoev, a light tank for the Airborne Forces has already been tested on the Black Sea, in central Russia and in the subtropics. The next stage of testing is Western Siberia, where the Sprut will be tested at low temperatures.
In addition, the aircraft will be tested for air mobility by landing from the Il-76MD military transport aircraft of the Russian Aerospace Forces. Where the airmobility tests will take place is not specified.
State tests of light floating
tank
"Sprut-SDM1", intended for the Airborne Forces, began in August 2020. According to previously announced information, one and a half years are given for state tests. Based on their results, it is planned to approve the design documentation and start serial production of the machine. The decision to adopt the Sprut-SDM1 into service has already been made.
The Russian combat vehicle Sprut-SDM1 "is armed with a 125-mm cannon, a 7,62-mm machine gun paired with it and a 7,62-mm machine gun mounted on a remote-controlled module. destroying enemy strongpoints and defensive structures, conducting military reconnaissance and outposts.