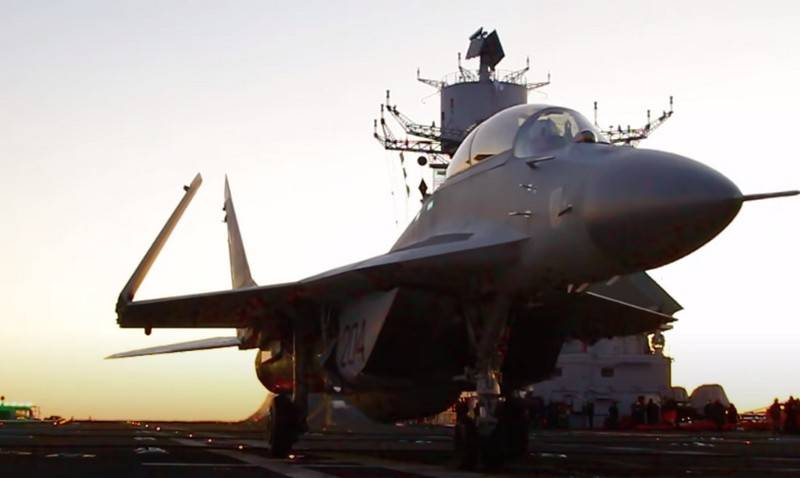 India intends to purchase a new batch of Russian MiG-29K / KUB carrier-based fighters, a request has already been sent to the Russian side. Vladimir Drozhzhov, Deputy Head of the Federal Service for Military-Technical Cooperation (FSMTC) of Russia, spoke about this during the Aero India 2021 exhibition.
Answering a question from journalists, Drozhzhov explained that Russia had received a preliminary request from India for the supply of MiG-29K / KUB carrier-based fighters and had already sent its proposals to the Indian military. Currently, a tender is expected to be announced for the supply of carrier-based aircraft for Indian aircraft carriers, but Russia is hoping for an intergovernmental agreement.
Equipping the Vikrant aircraft carrier with the same type MiG-29K / KUB aircraft and their further combat use will significantly reduce the costs of both their operation and training of personnel operating this equipment
- added Drozhzhov.
Last year, the Indian Ministry of Defense announced plans to transfer
the fleet
the newest light aircraft carrier Vikrant in the spring of 2021. According to the plans, it will host up to 14 MiG-29K / KUB aircraft and several radar patrol helicopters.
Recall that earlier, under two contracts, India received 45 MiG-29K / KUB carrier-based fighters.