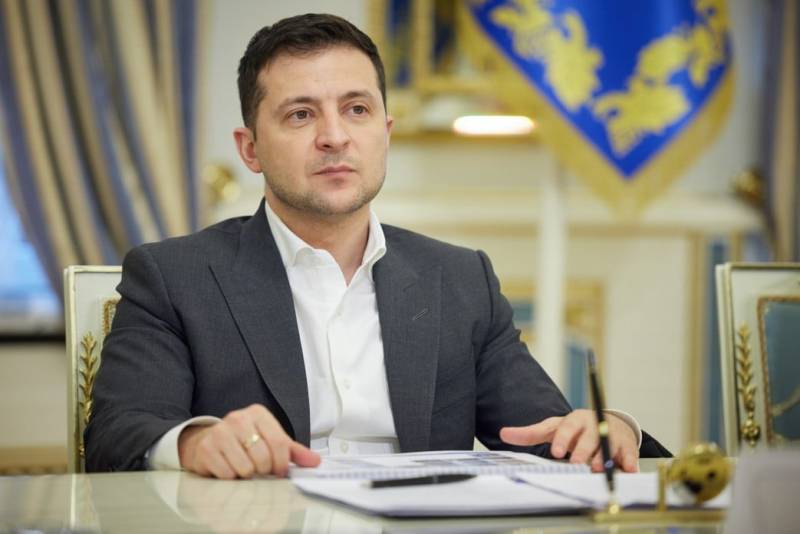 The American edition of Axios published an interview with Ukrainian President Volodymyr Zelensky. For the first time since taking office as head of the Ukrainian state, Zelenskiy allowed himself to openly criticize the United States of America.
According to Zelensky, he was disappointed with American democracy.
President of Ukraine:
The riots in the United States were a big blow to democracy. The whole world is used to seeing how power in the United States is transferred peacefully - without wars, revolutions, with ideal democratic institutions. Now it will be difficult for the world to perceive the United States as a model of democracy.
Zelensky made such statements as comments on the riots on Capitol Hill.
Recall that the protesters seized the Congress building in early January. Then they occupied the conference room, the offices of a number of congressmen, including the office of the Speaker of the House of Representatives Nancy Pelosi. After that, the US special services announced a real hunt for those who participated in the action. In less than a month, the FBI received about 65 denunciations. Participants in protest actions began to be expelled from universities, deprived of jobs, and deprived of the opportunity to fly by air. And in the Democratic Party they were called "internal terrorists".
Zelensky said that Ukraine itself has gone through two revolutions and "knows what it is."
President of Ukraine:
No one could have expected that something similar would be possible in the United States.
Ukrainian users, commenting on the statement of their president, noted that after that, from Washington to Kiev, "a directive may be received that one should not doubt American democracy."