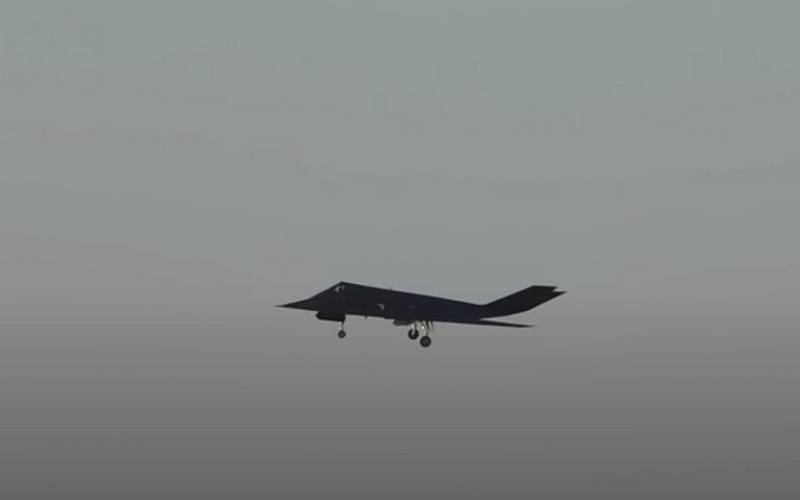 The American KS-135 Stratotanker refueling aircraft, intended for refueling the US strategic bombers, have been cleared for air refueling of the stealthy F-117 Nighthawks. The corresponding directive was issued by the US Air Mobility Command (AMC), writes The Drive.
The order issued on January 1, 2021, signed by Air Force Major General Joel D. Jackson, Director of Operations, Strategic Deterrence and Nuclear Integration at the AMC, was called a "back to the future" directive, as the F-117 was first allowed for mid-air refueling. 1980s, and in 2006 it was withdrawn from service.
The publication notes that this order confirms information on the involvement of officially decommissioned aircraft to perform various tasks. It is noted that recently the F-117 has increasingly begun to be noticed not only in the area of ​​the secret Tonopah training ground of the US Air Force, which is located 110 kilometers northeast of the dried-up Lake Groom Lake, but also in the area of ​​other air bases in the United States. ... "Night hawks" are attracted to participate in large-scale exercises of the US and American
fleet
... In addition, they are used to check the radars of new aircraft, primarily the F-35.
(...) the use of the F-117 has expanded, with the aircraft even playing an important role in the recent Red Flag international air combat
- the newspaper notes, adding that we can already talk about the return of the "night hawks" in operation, while the truth is unofficial.
The Lockheed F-117 Nighthawk is a single-seat, low-signature subsonic tactical strike aircraft. It was put into service in 1983 and decommissioned in 2006. He took part in armed conflicts in Panama, the Persian Gulf, and Yugoslavia. A total of 64 F-117 aircraft were produced.