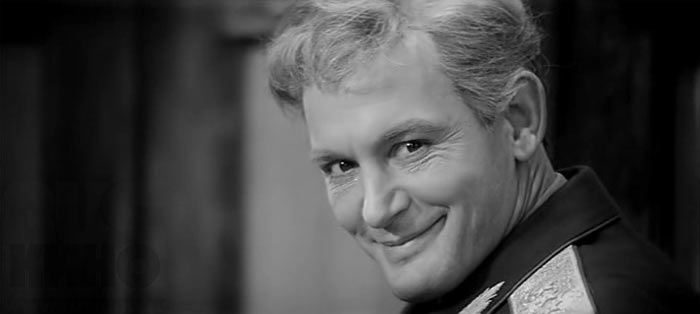 At the 88th year of his life, the outstanding Soviet and Russian actor Vasily Semyonovich Lanovoy died. The official cause of death of the legendary artist has been declared a coronavirus infection.
Vasily Lanovoy was born in Moscow in 1934. His parents had moved to the Soviet capital two years earlier from the small village of Strimba in the Odessa region. It is noteworthy that it was in Strimba that the future outstanding and unique theater and film actor ended up in the summer of 1941, where he was sent to visit his grandmother.
Vasily Semyonovich told how a German soldier from the occupation forces decided to "have fun" and fired a burst from a machine gun over his seven-year-old boy's head. Strong fright caused a stutter, which later Vasily Lanovoy had to fight.
Vasily Semyonovich had excellent academic success - he graduated from school with a gold medal. Immediately after graduation, he entered the journalism faculty of Moscow State University, but after a while he decided that journalism was not his path. As a result, Vasily Semyonovich became a student of the famous "Pike" - the Shchukin Theater School. In 1954, during his studies, he made his first cinematic debut - a role in the film "Certificate of Maturity".
The filmography of Vasily Semyonovich Lanovoy is impressive. These are roles in such legendary Soviet films as "Seventeen Moments of Spring", "Pavel Korchagin", "Officers", "War and Peace", "Days of the Turbins", "Scarlet Sails".
For his truly enormous contribution to culture and art, Vasily Lanovoy has received numerous awards. In 1985, Vasily Lanovoy was awarded the title of People's Artist of the USSR. He is also a laureate of the Golden Mask Prize, the Crystal Turandot Prize, the Lenin Prize, and was recognized as the actor of the year. Among the medals and orders are the Order of Merit of several degrees, the Order of Alexander Nevsky. On April 26, 2019, he was awarded the title of Hero of Labor for special labor services to the state and people.
The roles of the legendary actor in theater and cinema are included in the real golden fund of Russian culture and art. They remain with us as bright, intense, unique.
Voennoye Obozreniye expresses condolences to the family and friends of Vasily Semyonovich Lanovoy.