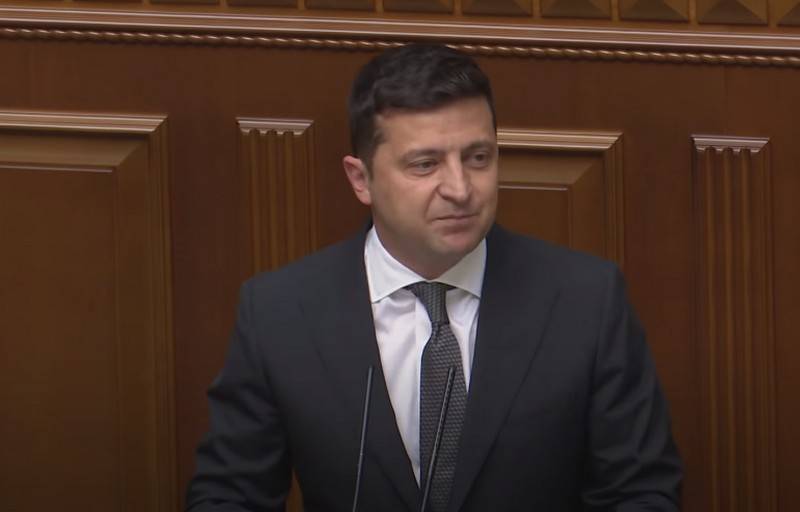 Ukrainian President Volodymyr Zelenskyy intends to run for a second term, running for the new presidential election. This was announced by the deputy of the Verkhovna Rada from the pro-presidential party "Servant of the People" Geo Leros.
On his Facebook page, the deputy wrote that Zelensky expressed a desire to run for a second term, telling his closest associates about this during his birthday celebrations on January 25. At the end of his recording, Leros asks:
Maybe it's time for us to take the cakes from this boy?

News
Zelenskiy's likely second term has provoked mixed reactions in Ukraine. According to Ukrainian media, Zelensky's rating has fallen to an all-time low to date. If the elections were held next weekend, then no more than 14% of the population would vote for the current head of state.
The opinion is also expressed that the current president will not sit out until the end of this presidential term.
Meanwhile, Zelensky's wife said that so far he had not said anything to her about his desire to run for a second term.
(...) if Vladimir nevertheless decides to go for a second presidential term, it means that he will feel that he has not finished something he has begun and needs to finish
- she added.
In May 2020, at a press conference marking the anniversary of the inauguration, Zelenskiy told reporters that he allows his candidacy for a second term. According to him, he will take the decision to nominate his candidacy "if there is support from the people of Ukraine."