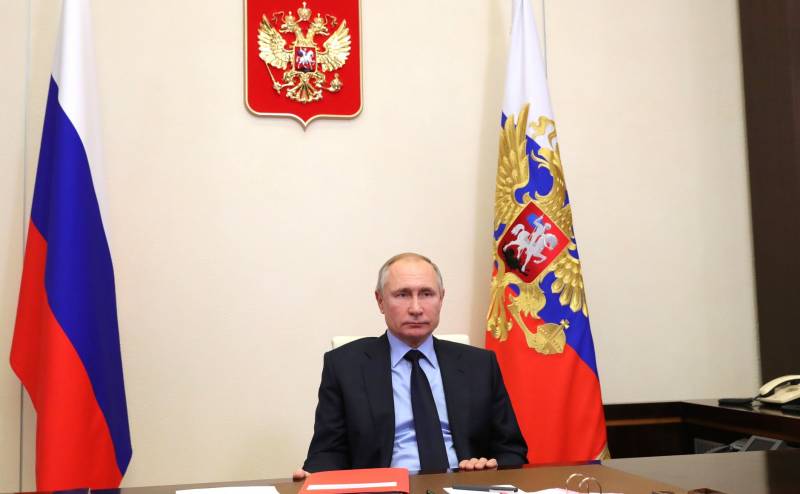 It became known that the presidents of Russia and the United States held their first telephone conversations after the inauguration of Joseph Biden. The press service of the head of the Russian state reports that Vladimir Putin congratulated Joe Biden on the beginning of his work as President of the United States and wished him success.
It was noted that in his conversation with Biden, Putin drew attention to the fact that normalization of relations between Moscow and Washington would meet the interests of not only the two countries, but the entire international community. The President of Russia stressed that the Russian Federation and the United States have a special responsibility for maintaining global security.
The heads of state noted the importance of extending the START-3 Treaty, which expires in February. Recall that a few days ago, Biden decided to extend the current agreement for five years, which is provided for by START. Joe Biden's predecessor, Donald Trump, refused to do this, saying that without China joining the treaty, the agreement itself would lose its relevance.
In the conversation between Putin and Biden, they said that representatives of the diplomatic circles of the Russian Federation and the United States would soon complete all procedures that accompany the extension of the START-3 treaty.
Previously, satisfaction with the fact that the treaty is being extended was expressed by almost all states of the world, including the countries of NATO. China also approved the START extension, but without specifying when it is going to join the agreement.
Among other things, according to the Kremlin press service, Vladimir Putin and his American counterpart discussed other important issues on the current international agenda, including the fight against coronavirus, trade and economic activities.
The issue of the US withdrawal from the Open Skies Treaty was also discussed. After leaving the US Donor, Russia also left it.
It is noted that such topics as the Iranian nuclear program, the situation in Ukraine, the initiative to hold a summit of heads of state included in the circle of permanent members of the UN Security Council were discussed.
The Kremlin noted that the telephone conversation was businesslike and very frank.