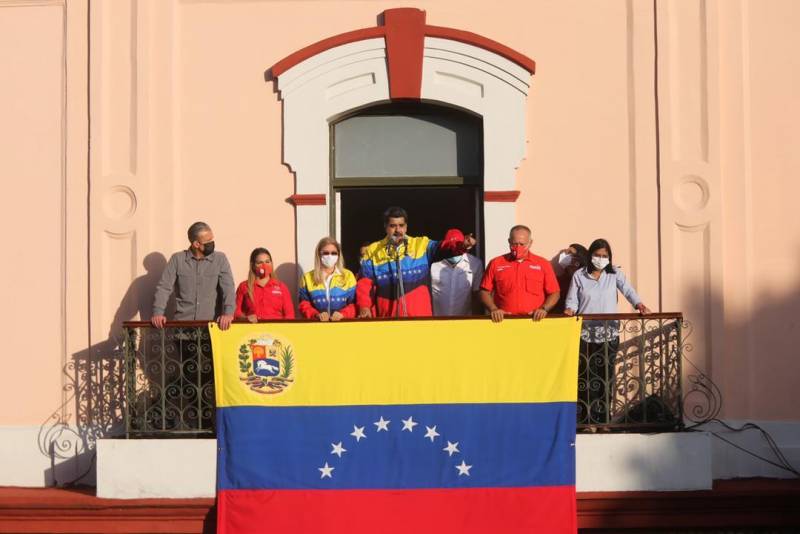 Venezuelan authorities have reported an attack on one of the country's largest gas pipelines. This was announced by President Nicolas Maduro during his speech at a rally to mark the anniversary of the Popular Uprising.
According to Maduro, Venezuela has faced a terrorist attack on the country's gas transportation infrastructure. He stated that the target of the attack was the PDVSA gas pipeline in the eastern part of the country.
Nicolas Maduro:
The purpose of the terrorists was to disrupt gas supplies from the plant. A large fire broke out. Fortunately, there were no casualties. The persons involved in this attack are terrorists and at the same time cowards, afraid of responsibility for what they have done and hiding from law enforcement officers.
According to the latest information, the gas leak on the PDVSA pipeline has been stopped.
During his speech to the Venezuelan people, President Maduro noted that the Venezuelan nation's ability to fight is deeply rooted in
history
.
Nicolas Maduro:
We've been tested in thousands of battles. We have always strived to defend Bolivarian ideals. We will protect them today, despite attempts to interfere in our country, to impose our destructive principles on us.
According to the latest information, restoration work is underway on the eastern gas pipeline. The law enforcement agencies and special services of Venezuela are also working there, establishing the details of the incident.