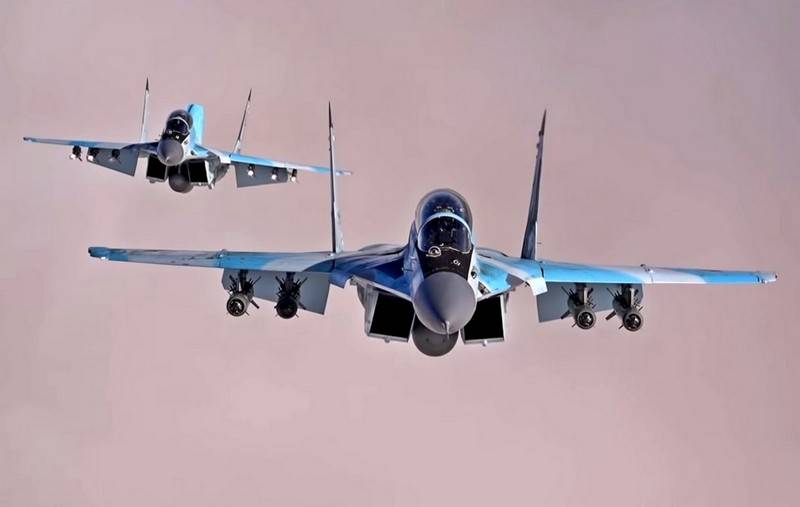 The MiG Corporation has developed and patented a complex system that limits the maximum permissible aircraft loads and prevents the aircraft from getting into a spin. This was reported by the press service of the UAC.
The corporation explained that the new system consists of two parts that do not allow the plane to get into a spin. The system has been patented and is already being installed on the MiG-35 and MiG-29M / M2 aircraft, which significantly improved the tactical and technical characteristics of fighters.
The first of its component parts allows the pilot to remain within the permissible angles of attack with any action of the control stick, excluding the aircraft getting into a spin. The purpose of creating the second is to preserve the maximum permissible overload of a combat vehicle when maneuvering in all planes
- said in a statement.
It is noted that work on the new system was carried out for five years, tests were carried out on a variety of flight modes, the system has proven its usefulness, while not deteriorating the technical properties of aircraft.
The press service of the UAC recalled that the previous models of limiting mode limiters were mechanical and did not allow the pilot to fully control the exit of the aircraft to the maximum operating mode of the aircraft. The new system allows for any flight mode to remain within the permissible overload indicators.