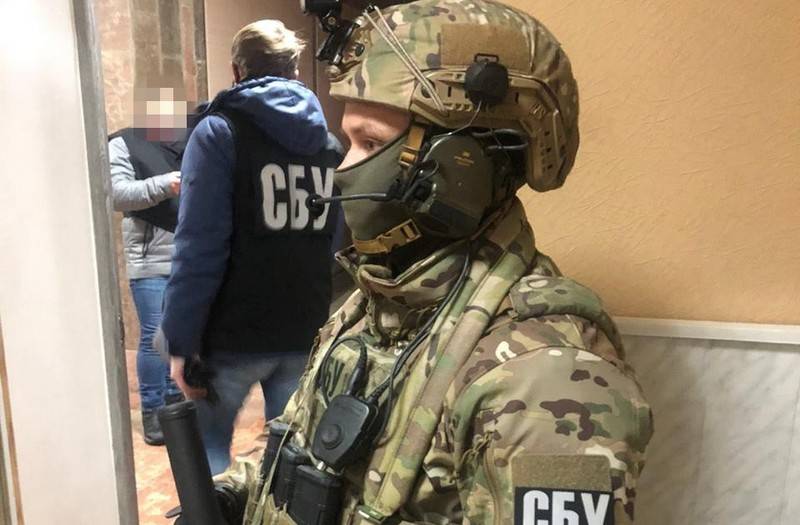 The Security Service of Ukraine has reported on the work done in 2020 by issuing a report. This is stated on the official website of the SBU.
According to the report, last year the SBU's activities were aimed at protecting state security. As part of the measures taken, the special services prevented 7 terrorist acts and detained 10 people involved in their preparation and commission.
As part of the protection of national security, 355 criminal proceedings were initiated, the courts passed 192 convictions for encroaching on the territorial integrity of Ukraine.
To protect national statehood, the SBU cooperates with foreign partner special services, in cooperation with which 644 foreigners involved in terrorist and extremist organizations were prohibited from entering the territory of Ukraine.
Also, 73 "representatives of the foreign side" (Russians - approx.) Are banned from entering Ukraine for their anti-Ukrainian activities, support for the annexation and visiting Crimea.
On the line of counterintelligence, 304 criminal proceedings have been started on the grounds of treason, espionage, sabotage and the creation of terrorist organizations. As part of these cases, agents of the Russian FSB and Chinese intelligence were detained.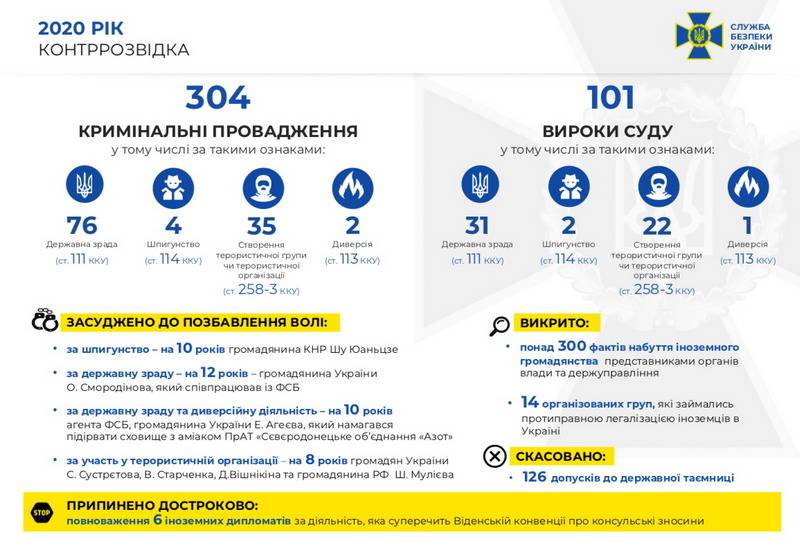 (...) in September 2020, the Service's counterintelligence officers detained an FSB agent in Rivne who tried to sabotage one of the critical infrastructure facilities in the region
- says the report.
Also, the counterintelligence service of the SBU revealed over 300 facts of acquisition of foreign citizenship by representatives of the authorities and state administration.