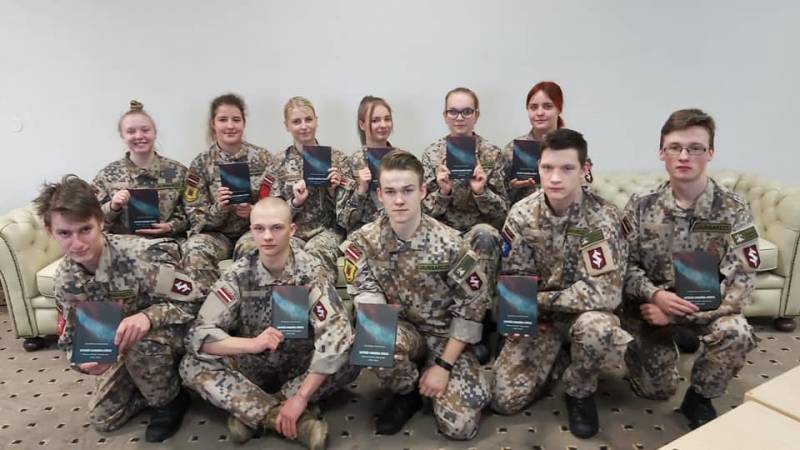 In Latvia, a program has been approved that deals with the basics of military training for pupils and students. This is a national defense program (abbreviation in Latvian - VAM), which implies teaching Latvian teenagers the basics of military service and related knowledge, skills and abilities.
Classes under the VAM National Defense Program are scheduled to begin in 2024. At the same time, as noted by representatives of the Latvian military department, training on national defense will be carried out in every secondary school, as well as in secondary specialized educational institutions (technical schools, colleges), and will cover at least 30 thousand people a year.
It is stated that classes for Latvian students will be conducted exclusively on a voluntary basis, with the possibility of field trips to camps. There, as noted, children will be taught the basics of medical training, talk about military service, and "instill leadership qualities."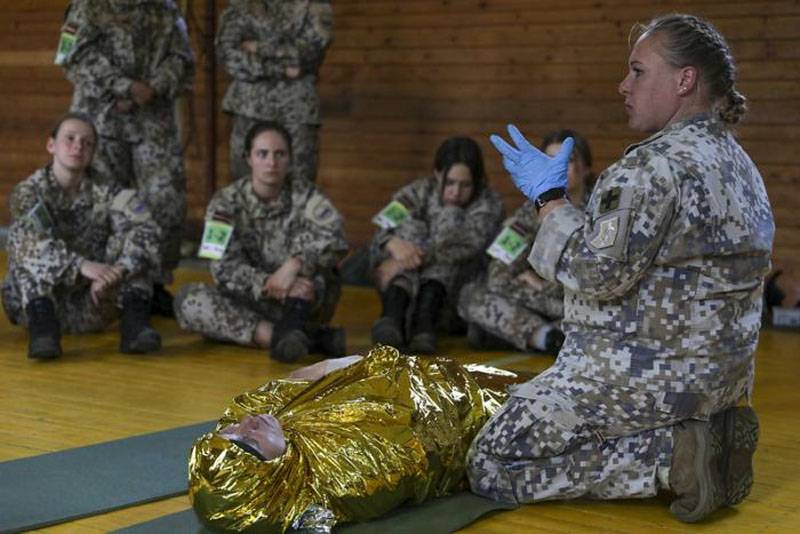 In addition, it is noted that among the classes there will be lessons on cyber threats - with a story about how to counter such threats.
Program representative:
Our older generation remembers the Soviet lessons (CWP), when it was necessary to disassemble a Kalashnikov assault rifle or recognize enemy military equipment. This is no longer relevant. The task of VAM is to prepare a loyal citizen who is ready to defend the state.
The Latvian military department indicated that the first trainings with pupils and students are already being held - in a distance learning option.
The VAM program is aimed at high school students and 1st-2nd year students in public schools of secondary vocational education. The training applies to both boys and girls.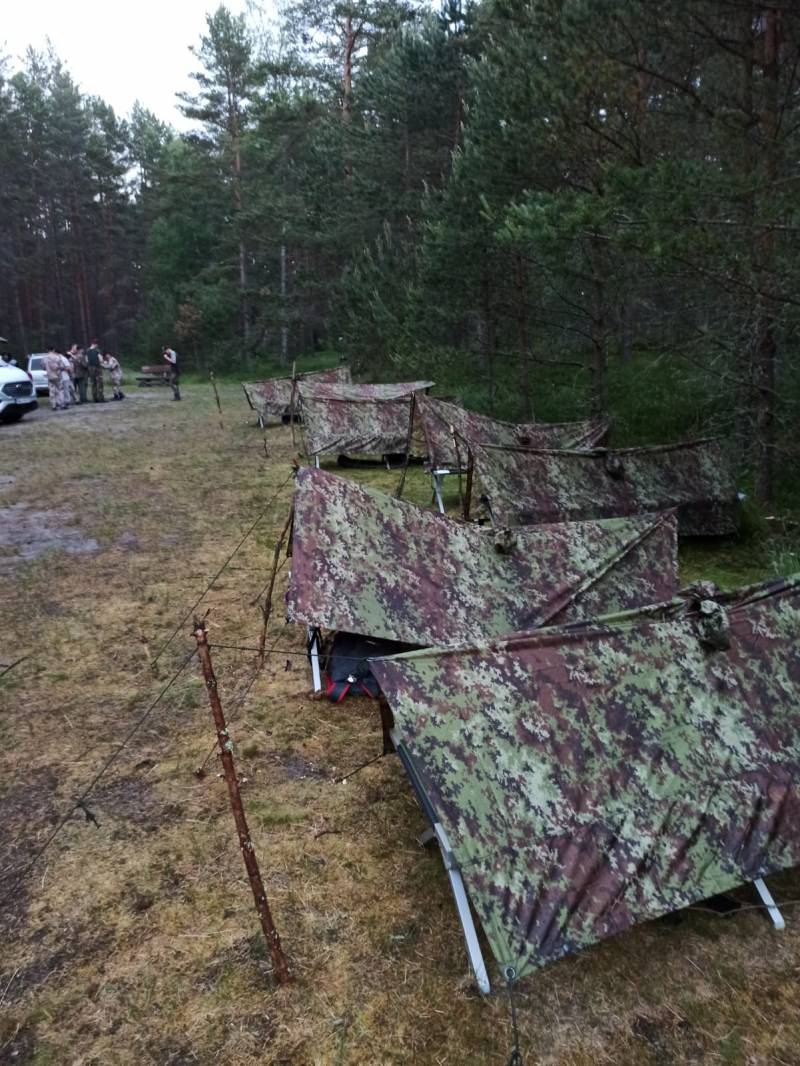 Commenting on the photos of Latvian guys and girls who were previously involved in the national defense program, users drew attention to their chevron (first photo to the material):
And on the chevrons they have a stylized dollar sign, I suppose? Then it is clear that they are being prepared to defend ...