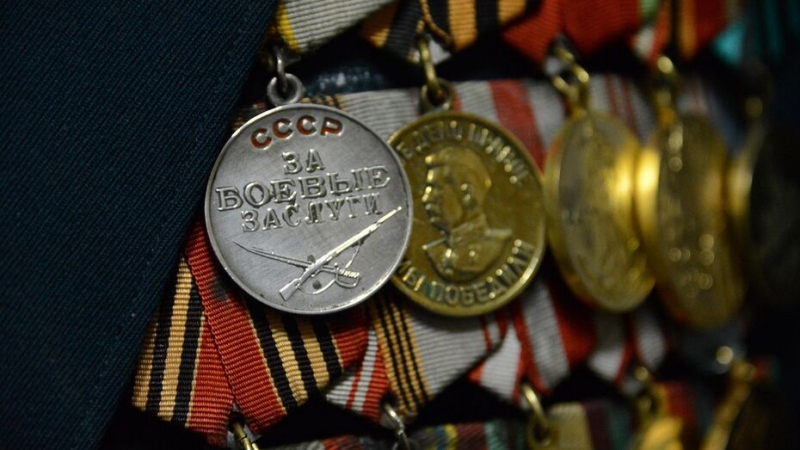 Something must finally change
In 2021, something will definitely happen for us - war veterans: either they will make us happy, or, on the contrary, they will simply upset us. I will not engage in predictions, not talking about that.
Recently, the leaders of the veteran movement of Russia asked to expand measures of social support for those who had a chance to visit hot spots. They expressed their proposals on behalf of the participants in local wars and armed conflicts in a letter to Russian Prime Minister Mikhail Mishustin.
Having studied it, Mikhail Vladimirovich immediately instructed Deputy Prime Minister Tatyana Golikova to analyze the provisions and requests set out in the message. Having learned about this, you begin to think that, at last, the requests of ordinary guys, once sent by the Motherland to fight, have reached the high offices.
And at the same time you think, why should we veterans even ask for this? Indeed, in these local wars and in various military conflicts, we all did not find ourselves on our own. What, took the suitcase and went?
So, and there is evidence of this, we made our way to Spain:
"... I left the land, went to fight, to give the land in Grenada to the peasants ...".
And they fought there, as Colonel Ilya Starinov did. So, unfortunately, he was not awarded the title of Hero of the Soviet Union.
But this man was the number 1 bomber in the Soviet Union. But he, who derailed 12 thousand enemy echelons during the Great Patriotic War, was ignored, as if they did not notice.
He lived for a long time according to modern concepts after that war. And they fought for him, so that there, in large offices where fateful decisions are made, they would pay at least some attention to his exploits and these requests. No, so they gave due importance to the numerous petitions. Probably the wrong people were bothering him.
More than once, faced with how people who fought in our country are awarded, we had to think about it. Everything seems to be simple - you accomplished a feat and died. Hence, it must be noted with dignity. But this is the whole hitch.
After all, those who will represent you for the award will surely remember how you were before when you went into battle. Was everything okay in your relationship to everyone around you?
Homeland remembers, homeland knows?
You think that everything is not at all so, well, at least - not quite so. You are wrong.
It is necessary not only to accomplish a feat, but also to survive. At any cost, without thinking about rewards, but because your family and friends are waiting for you at home. And they, and only they, will truly grieve and grieve if you suddenly die.
And the Motherland. What is Homeland? She will only look at you from the sidelines condescendingly.
More than forty years have passed since that memorable December 1979, when we entered Afghanistan. The guys were called by the Fatherland, and they responded, flew, drove off, then to return and already at home to receive that same stray bullet that did not finish them off in the Afghan mountains.
"Why were you there?"
This is what they got when they thought of making a vital, necessary request to officials.
Or then, having knocked out small benefits for yourself, over time, you will feel that all the privileges in the form of a miserable pension or no one now unnecessary landline telephone is simply ridiculous by modern concepts.
We are writing letters, we hope.
To begin with, I will recall the exploits of our compatriots whom Catherine II sent to the Archipelago expedition 250 years ago. Then Russian sailors and soldiers led by Admiral Grigory Spiridov, other naval commanders, ship captains and officers won the Chesme battle and utterly routed the Turks.
This has already been forgotten. They turn away from this. They don't know that.
And what about Spiridov? Yes, I was. He fought with the Turks - he fought. There is one street with his last name in the country, one grave, one monument, a bust in Kronstadt and another temple that he managed to build during his lifetime. And it's all.
And is it more than enough to talk about it?
How many years do you need to remember?
And if only Spiridov was forgotten?
Two and a half centuries separate us from his exploits.
But fast forward to 1941.
The first day of the war. In a battle on the border, having shot all the ammunition and destroying five dozen Nazis, border guard Pavel Kapinos dies.
For a year now, the veterans of the Stavropol Territory, in their petitions, have been hoping to make at least some hole in the minds of officials of various instances. Unsuccessfully. They are told that if right after that fight a performance was written on him and it would still be preserved, then, perhaps, your question about his awarding would be considered ...
Let's go further. 1943 year. Kursk Bulge.
In a fierce battle, a platoon of border guards of Lieutenant Alexander Romanovsky is killed. Every one fell. The fighters were presented posthumously to the title of Hero of the Soviet Union.
It is commendable that the command of the 70th army of the NKVD troops so appreciated their feat. But other authorities decided otherwise. And already General of the Army Konstantin Rokossovsky signed a submission to award them with the Orders of the Patriotic War of the XNUMXst degree.
But if the guys survived that battle, then everyone would be Heroes. Not only I think so.
Border guard Vladimir Korolev and his associates, veterans of local wars, never tire of talking about this. They have already done so much so that this feat somehow drew attention to the higher authorities.
To no avail.
All requests and pleas go nowhere, like water to sand.
But they began to talk about the fact that the guys from the legendary platoon were awarded the wrong way back in the sixties of the last century. When the war was not forgotten yet.
Now they prefer to remember the Patriotic War in their offices only on holidays.
"No guys, it's not like that, it's not like that guys"
- it was not in vain that our classic Vladimir Vysotsky sang about this.
Forget Afghan, forget Chechnya too?
Afghanistan also walked zinc coffins through the Union. And they are already beginning to forget about it. You can already form your own "Immortal Afghan Regiment" here.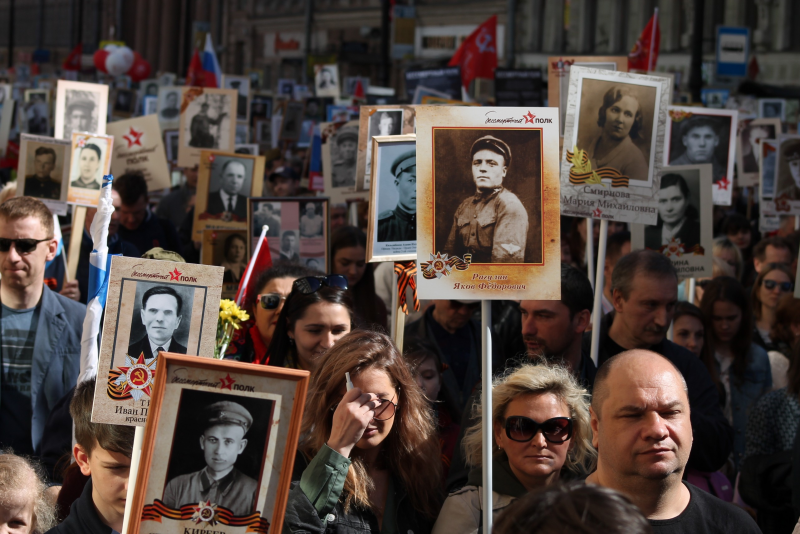 But how gloriously the voices "sing" that there was nothing in that war that Pavel Lungin presented in his last Afghan film "Brotherhood".
Dear people, he did not invent all this, but only artistically reproduced what he was told.
The director dared to convey to us only a few details of everything that happened then across the river. And they didn't forgive him. For a long time they sneered and hooted until they achieved that the film they spat remained unclaimed.
But what did those who started this whole tumult think that war is planting trees in villages, laying roads and building housing?
War is an abomination. And everyone who has passed through it will say it. Or just once touched her, heading on a business trip to the combat zone. And there you don't need much: zip is a sniper bullet, or a splinter from a mine overtakes you, and you are already covered in zinc.
All veterans have certificates confirming their personal participation in hostilities. But this is not enough. Often, at the suggestion of those who have never been there and doubts it in every possible way, total checks are arranged.
After all, such a document from us, it turns out, can be easily bought, like everything else: diplomas, awards, certificates, badges confirming the fact of your vaccination against coronavirus. So the office controllers are checking: go to the archive, bring a document confirming the fact of your personal participation, almost deliver a certificate that you are this you.
Well, we will pay you some kind of bonus for the next anniversary, or we will bring firewood, but not those that burn, but damp and rotten. And if you don't bring a certificate, you won't get this either.
Or a veteran gets in line. They are like that everywhere. And suddenly he sees a sign above the window in front and on it simple words that he, as a warrior, should turn out of turn. He goes, so timidly, fearfully, barely audibly addressing everyone standing that he is a veteran.
The line buzzes with displeasure. And usually two tough pink-cheeked guys appear right next to them, testifying that they are also disabled and a hysterically howling woman, more precisely - an aunt, it's good if she's really pregnant, or with small children. The veteran walks out and leaves. Or rolls back to the very end of a long, long line.
It could have been much easier
Why do we have such anger and hatred for people who have gone through the military crucible? They see that the state does not need us, they remember us only on major holidays, and even then not all of them. First, of course, the inner circle is gifted, then, like waves on water, further and further.
But for some reason, everyone never gets it. Lacks. This is how we even send invitations to concerts for dates. Those who are simpler - those, please, go to the club where there are simply artists, and only people with great regalia go to the Palaces to listen to the stars.
And we are silent. We hope they will remember us sometime. And we are already hiding our awards away, we are not proud of them and do not wear them. And what are they really for? If you were already in that war, regardless of when and where, you protected, protected, saved someone, but they simply spit on you.
Or they ask you to pay attention to you. Thank you, of course, this is a great initiative. But I think that they will still have to wait a long, long time, but what if they really have mercy?
And how simple it would be: once a person fulfilled an order, and he already has a special sign with the state: he is honored, privileges and remembered after he finds himself in another world. Here he is - a real citizen of the Fatherland.
And not that moral monster who drives the old man - the veteran out of the office and contemptuously reminds him:
"We have no privileges for you. We did not send you there. "
After all, we have this everywhere.
I will be happy to know that I am mistaken.
Let them prove the opposite to all of us, veterans!