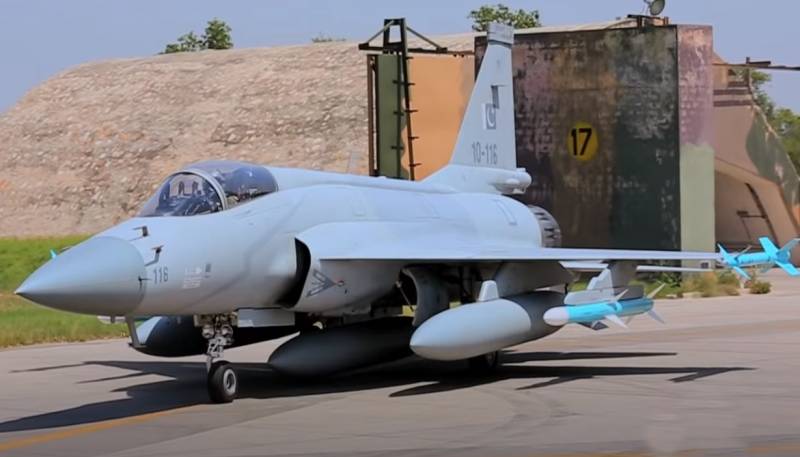 During the recent Karabakh war, Pakistan became one of the few countries that openly supported the offensive campaign of the Azerbaijani army. Apparently, this position of Islamabad became the basis for a sharp rapprochement between the two countries.
In recent weeks, there have been constant contacts between the military-political leadership of the two states. At the expert level, the discussion is about the possible creation of the Ankara-Baku-Islamabad axis. Against this background, information on the imminent receipt of Pakistani aircraft appeared on Azerbaijani resources.
The first JF-17 Block 3 fighter-bomber (2019 modification with AFAR KLJ-7A and wide-angle holographic display) will arrive in the country in February, according to the statements of the Azerbaijani Ministry of Defense. The second plane will be delivered approximately in 2022-2023. In total, 10 JF-21s will be handed over to Baku within 17 years as part of a barter deal - in exchange for oil.
This is a modern aircraft, equal in quality to similar machines in other countries.
- believes the portal AZERBAIJAN online.
JF-17 is the Pakistani designation for the FC-1 aircraft, developed jointly with China, based on the J-7, a "clone" of the Soviet front-line fighter MiG-21.