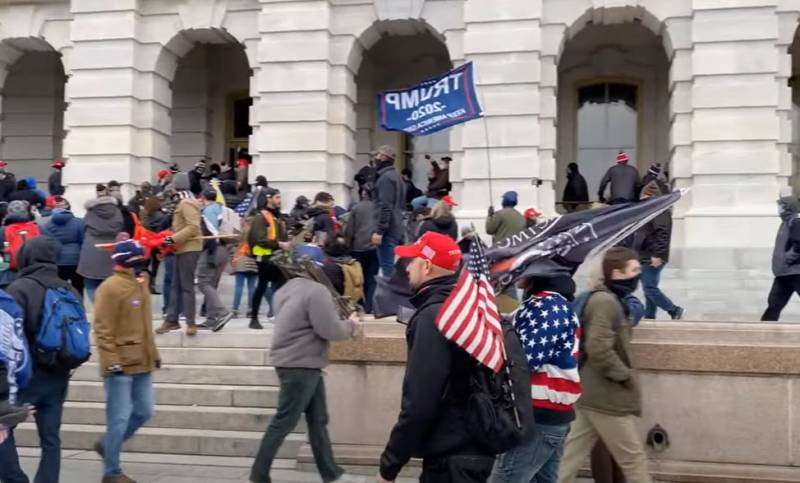 New facts about the events of January 6 in the Capitol are emerging in the Western press, attracting special attention. So, in the edition of Business Insider there was an article by Kelsey Vlamis, which refers to the reports of the special services on January 3 about "a possible attack on the Capitol." The secret services, as noted by Vlamis, warned the congressional guards about the need to take action, since "on January 6, Trump may use a last attempt to prevent the approval of the 46th US President Joseph Biden."
From messages to the Capitol guard:
Crowds can vent their feelings of despair and frustration, which can lead to great violence.
It is worth emphasizing that we are talking about the report of the special services from January 3 - three days before the "assault" of the Capitol.
In this regard, the published statement of the members of the US Congress security service draws special attention to itself. For example, Capitol security officer Ashley Kollman says that instead of strengthening the protection of the parliamentary complex in Washington, the authorities received an order to "go home."
There were warnings (about a possible assault), but we were just told to go home. Many of us then returned to the Capitol on our own initiative, seeing what was happening.
Earlier, Russian correspondents working in the United States also reported obvious oddities - against the backdrop of thousands of protests in Washington against electoral violations, a minimum number of policemen came out on the streets of the American capital.
The US press also publishes data on another warning from the Capitol security service. This warning is dated January 5th and submitted by the FBI.
Ordinary Americans, in connection with the information published, ask themselves why, in this case, no measures were taken to protect the Capitol building? A considerable number of American users commenting on these oddities on the Internet believe that provocateurs could work in the crowd, who deliberately led the crowd to an "assault" so that in the end everything was presented as "an attack called for by Donald Trump."