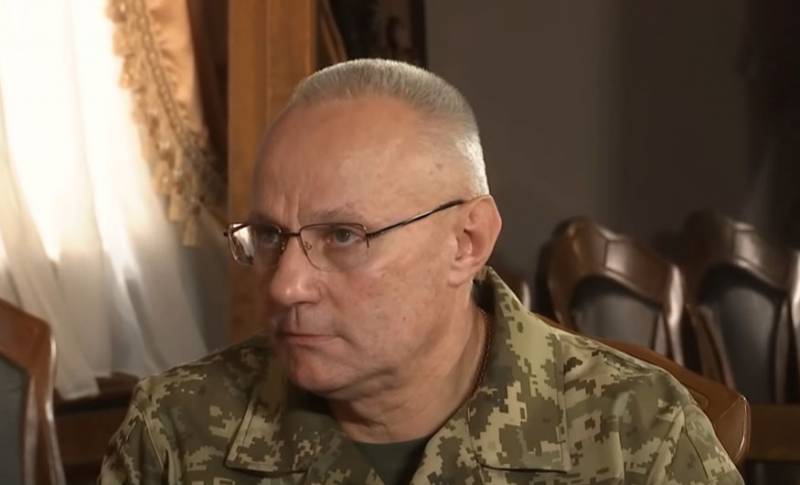 In Ukraine, an interview was published with the commander-in-chief of the country's armed forces Ruslan Khomchak. Ukrainian journalists asked the commander-in-chief about what the Armed Forces of Ukraine can really boast about today?
According to General Khomchak, many of the reforms that have been undertaken in the past 28 years have not been completed. But now, according to the commander-in-chief, the armed forces of Ukraine "know exactly what they expect from the ongoing reforms."
Khomchak:
The most important thing for us today is the ability to confront the challenges of national security and armed aggression from Russia.
According to Mr. Khomchak, today Ukraine is following the path of "radical reform of the army," including "according to NATO standards."
The journalists asked the interviewee what exactly this reform is.
Khomchak:
This reform consists in building up the operational, combat and special capabilities of our armed forces. This reform will allow us not only to repulse the enemy, but also to achieve a high level of enemy losses - such, after which any aggression will become inappropriate.
It is after this, as the Ukrainian general believes, that Ukraine will be able to become a full member of NATO.
If we analyze even a little Khomchak's statement, then it is easy to come to the conclusion that under such conditions Ukraine may never become a member of the North Atlantic Alliance. After all, if by the enemy she understands Russia, then any attempt to inflict losses on the RF Armed Forces can lead to catastrophic consequences, primarily for Ukraine itself. If we talk about Ukraine in this sense, then after this there will simply be no one to be admitted to NATO ...
Indirectly, the fact that Ukraine is not expected in NATO was confirmed by the Commander-in-Chief of the Armed Forces of Ukraine, stating that there is no specific time frame for the transition to NATO standards for the Ukrainian army. At the same time, Khomchak confirmed the information that NATO officers have long settled in Ukraine. According to the commander-in-chief of the Armed Forces of Ukraine, "high-level strategic advisers" are working in Ukraine. They are from the USA, Britain, Canada, Lithuania, Germany and Poland.
Khomchak:
The work of foreign instructors directly in the army is also large-scale and effective.