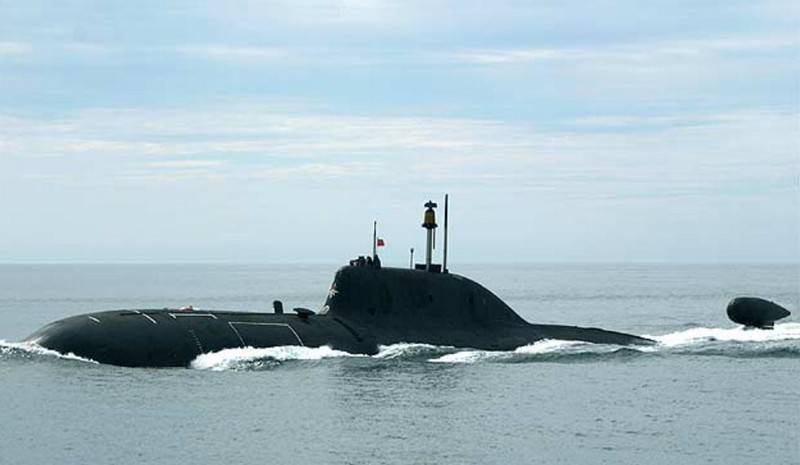 Project 971 (Schuka-B) multipurpose nuclear submarine Samara will return to the combat strength of the Pacific Ocean
fleet
in 2023. It is reported by
TASS
citing a source in the Russian defense industry.
According to the source, in 2023, the nuclear submarine should begin testing after the repair and modernization. Details of the work carried out on the submarine are not given, but it is known for sure that a decision has been made to re-equip the submarine. Thus, it can be stated that the submarine will not only undergo repairs, but will also receive Caliber cruise missiles.
It is planned that the Zvezdochka Ship Repair Center will complete the repair and modernization of Samara in 2023
- the agency leads the words of the source.
For our part, we note that initially the Samara nuclear submarine was supposed to undergo repairs in Vilyuchinsk, but in 2014 it was decided to deliver the submarine to Severodvinsk. Together with a similar nuclear submarine "Bratsk", "Samara" was delivered to "Zvezdochka", where it was awaiting the start of repairs. By mid-2020, work on the submarine was already underway, the submarine was undergoing the first stage of modernization.
The Project 295 (Schuka-B) multipurpose nuclear submarine K-971 "Samara" was laid down on November 7, 1993 at the Amur shipyard in Komsomolsk-on-Amur and launched on August 5, 1994. It was accepted into the Navy on July 17, 1995 under the name "Dragon". The new name "Samara" was given on August 30, 1999.