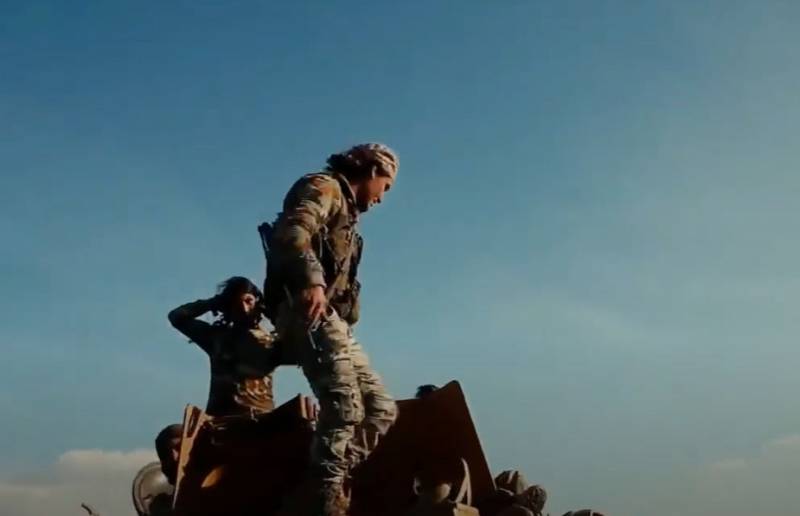 From Syria, there are reports of a split in the ranks of the pro-Turkish armed opposition. The subject of the dispute was the question of the offensive in the territories occupied by the Syrian government army. But not everyone wants to attack ...
Relatively moderate forces of pro-Turkish militants believe that the offensive should be postponed or abandoned altogether, but more radical field commanders are pushing for a consolidated military operation against the SAA in the near future.
At the same time, it became known exactly where the militants are going to strike a possible blow on the positions of Assad's troops.
It is indicated that the chosen direction is the north of Syria: El-Bab - Tadif. Today, El-Bab is controlled by the formations of the so-called "Syrian Free Army" and Turkish troops, while Tadif is under the control of the Syrian government forces. The strategically important M4 road passes between these settlements, which connects the eastern regions of the Syrian Arab Republic with the city of Aleppo.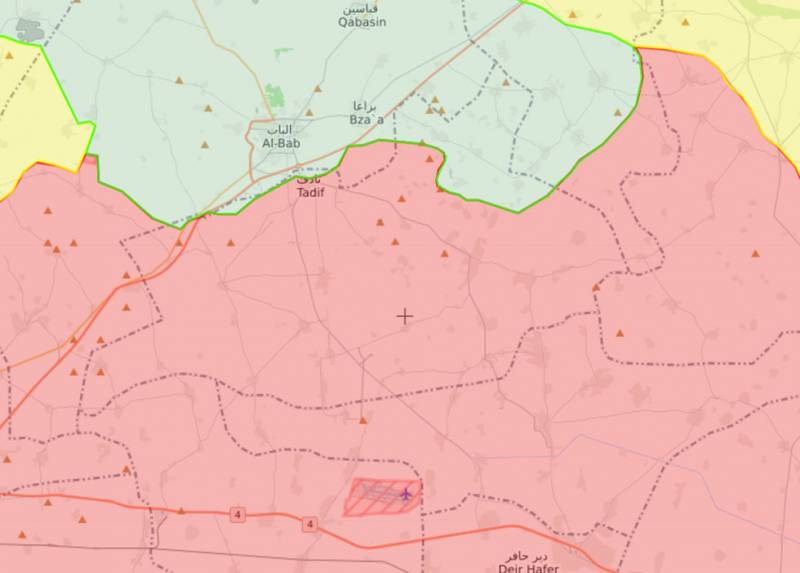 The militants are hatching plans to push back the SAA troops up to the Rasm Abud airfield, located east of Aleppo.
Middle Eastern observer Khalid al-Khatib writes that in order to legitimize a possible resumption of hostilities against the SAA, the militants said that the offensive was being prepared by government troops "with the support of the Russian army." This statement was made by one of the leaders of the so-called political bureau of the "Syrian Free Army" Mustafa Sejari.
Moreover, this Sejari called on the international community "to take measures to provide military assistance to prevent aggression against El-Bab." His call was received by other detachments of armed "oppositionists". But many of them, realizing how all this could end for them, said that it was better to refuse the operation for now. Sejari accused the "refuseniks" of treason.